The New iPhone 7 Rules Over Antutu, Passes TEENA Revealing Battery Capacity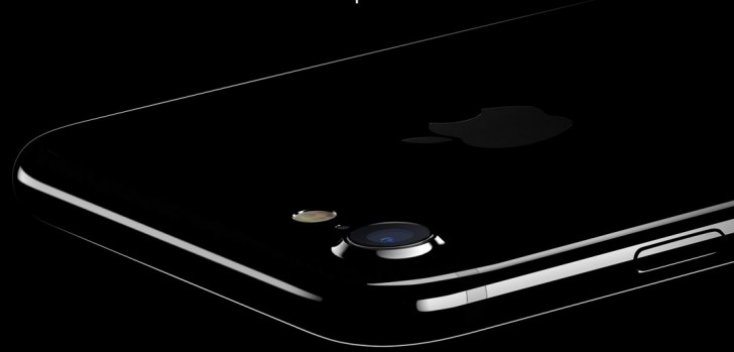 The iPhone 7 really is the best smartphone in the universe, as it's always the case with each new generation, and yes, I can hear the fanboys cheering and giving Tim Cook standing ovations. If you're wondering what am I talking about, the future Apple best seller, the iPhone 7 that is, just took the AnTuTu run in less than 12 parsecs…err, I mean it just got bench-marked on AnTuTU and guess what: it scored a flabbergasting 178,397 points.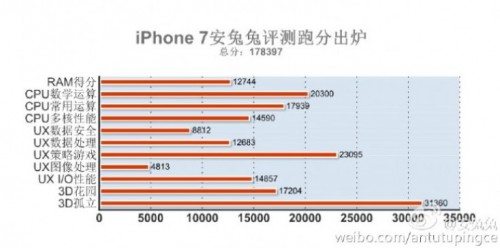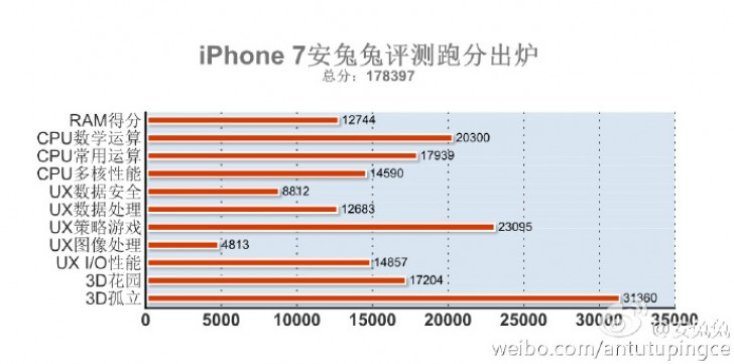 If you're not sure what it means, that's 33% more than the iPhone 6s scored back in the day. If you want to make droid-boys cry,  you may compare the respective score to the best score ever achieved by a droid on AnTuTu, which is the OnePlus 3 with 140,288 points. I rest my case, as the iPhone 7 simply smokes the OnePlus 3, there's no question about it.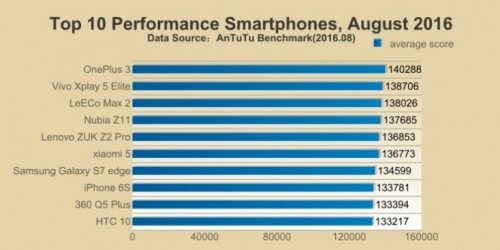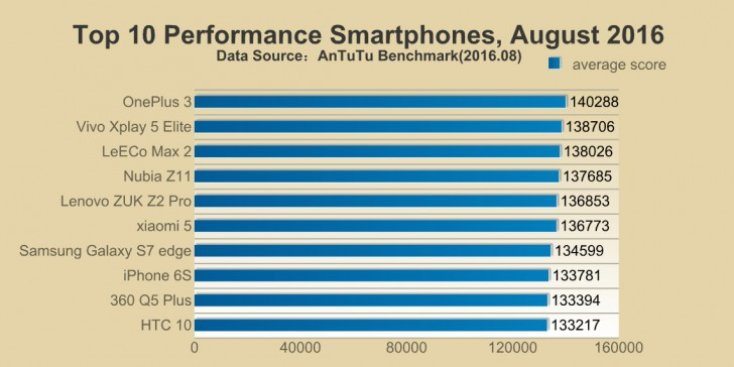 The impressive results obtained by the iPhone 7 on AnTuTu are due to its new A10 Fusion SoC which features a quad-core architecture and works together with 2 GB of RAM, but the real secret behind its success is the custom-made architecture of the CPU and the impeccable software optimization. Now, moving along with our story, the iPhone 7 also passed through TENAA, the Chinese regulator which is similar to US's FCC and we've just found out the battery specs. If you remember that very specific rumor about the iPhone 7's battery from a few weeks ago,well, it was spot on, as TENAA papers show a 1960 mAh battery in Apple's 7 gen, whilst the 7 Plus boasts a 2900 mAh power plant, making for a 5% increase over the last gen, the 6s Plus.
The regular iPhone 7's battery is 14% bigger than the one in the 6s, but considering the different chipset which is presumably more power hungry (dual core vs quad core) and the brighter display, the differences in real life shouldn't be noticeable, autonomy wise.