Opera Free VPN – Safe Browsing Guaranteed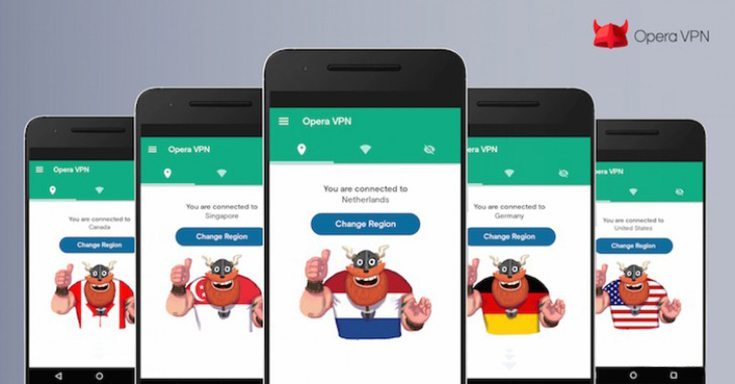 Opera has finally brought its unlimited VPN to Android after being released for iOS in May. And just like how the iOS app was received, the Android version has also been received very well by the users. The app currently holds a rating of 4.5 stars from nearly 10,000 votes. Opera Free VPN has also been downloaded more than 100,000 times and is nearing the 500,000 mark. So what are the features of this new app from Opera and how useful is it to you?
If you don't know what a VPN is, you should probably read this section. The others can skip on to the next paragraph. A VPN or Virtual Private Network is an extension of a public network or the internet. It allows users to send and receive data much more securely with the public network.
Opera Free VPN blocks ad trackers and allows users to change their virtual location. Users can access all of their favorite webpages and unblock content without restrictions. This service is offered by a company called SurfEasy Inc., which is owned by Opera.
They have tons of premium features like letting you know the details of the Wi-Fi network you are currently on, whether the IP address and location are exposed, whether your details can be extracted, etc. All of this uses super-fast VPN servers and everything comes for free.
With so much of positives, there are bound to be negatives. But to be honest, the Opera Free VPN is by far the best VPN we've seen on Android. It is available for smartphones as well as tablets. Opera Free VPN is not like Opera Max where data usage is minimized. This one is a simple, basic but strong VPN service provided by Opera. It is definitely going to breach the 1 million download mark soon.
Click here for Android version
Click here for iOS version