WhatsApp Beta for Windows Phone Features a new Camera Icon for Sharing Pics and Vids in a Jiffy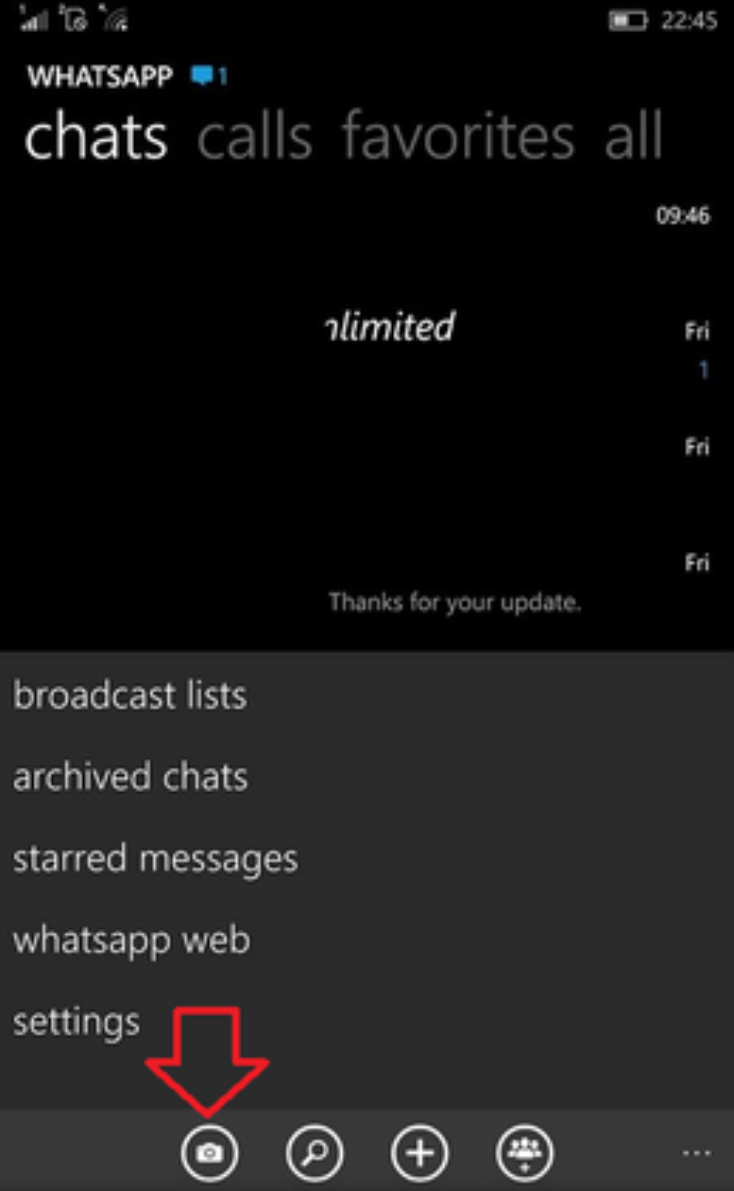 WhatsApp Beta for Windows Phone was just released today apparently (I didn't get the memo or I'm not paying enough attention to my Store notifications) and it comes with a bunch of fixes, improvements and some new features, including a camera-icon which can be used for sharing photos and videos quickly. Thing is, WhatsApp  is one of the most popular applications in the world and being so widely used, the good people from WhatsApp even made it available to the society pariah which is represented by WP users.
If you're an Android or an iPhone owner, these little pleasures may not mean anything to you, but given the pathetic WP ecosystem, almost any news is good news for us, chickens (yours truly has a Lumia smartphone, yes indeed).  So, with the beta version revealed today, any Windows Phone owner who uses WhatsApp will now stand in awe looking at the new camera icon which has been masterfully added by the grace of God. The new WhatsApp Beta comes with the 2.16.208 version number and you can see the new camera icon in the chat window, at the bottom of the Setting bar.
You can use the new feature to take quick photos and videos, which can be shared easily (easier than before supposedly) with your contacts. Also, you can now share the pics and vids with more than one friend at a time, unlike in the past (or in my case now, as I haven't updated yet) when you could only select a single contact for adding a picture or a clip as an attachment. Needless to say, if you're a power user (spammer), this long and annoying process takes a lot of time and it becomes frustrating if you're a cat-picture-sharer while in the bathroom.
The old pain is gone supposedly, as per today's WhatsApp Beta for Windows Phone which allows you to take a photo or a video and with just a tap of the screen (Hallelujah!) you can select multiple contacts and spam as many  of your friends as humanly possible at one time.
source: What'sApp Beta (Windows) via NPU