Google Trips, a brand new app that doubles as your travel companion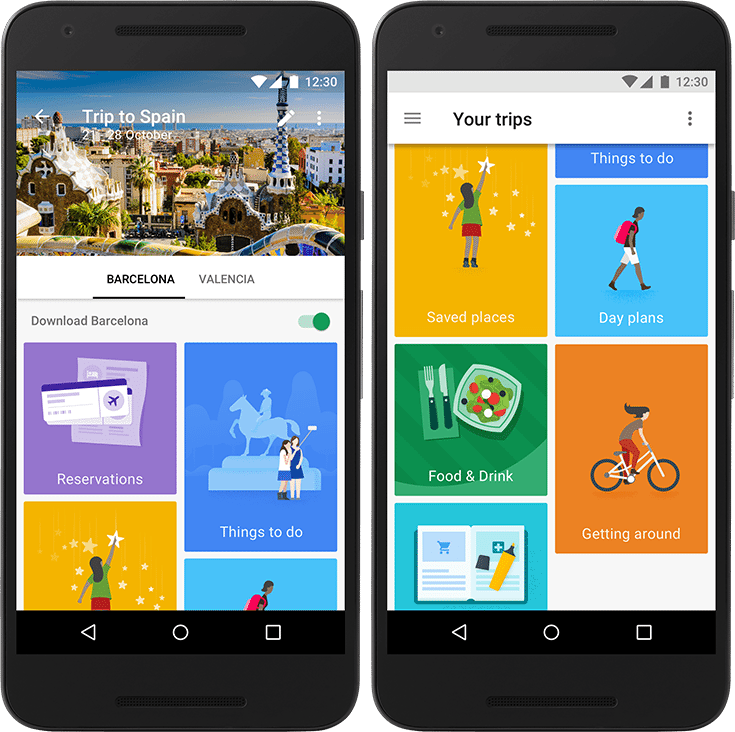 Travel enthusiasts have several apps that can aid them. For navigation, there's Google Maps. For hotel reservation, there are tons of apps like Booking.com, Trivago, Hotels.com. For booking tickets, it's the same scenario with hundreds of apps. Google has now launched a brand new app, dubbed Google Trips that can double up as your travel companion. Check out the launch video of Google Trips below and take a look at all the amazing features that it can provide.
The Google Trips apk can be downloaded from the Play Store here. It is already raking in some amazing reviews for all the features that it provides. Google Trips iOS is also out now and you can download it from iTunes here.
What is so special about Google Trips? The idea is pretty simple. You get all the information regarding your trip in one place, organized in the perfect possible manner. Your trip information is automatically gathered from Gmail and is divided into individual trips. That is not all, each trip contains plans for a day along with a list of food and drink suggestions, things to do and a lot more.
Another added feature is that all your reservations are bundled into a single place. Whether it be your flight bookings, hotel reservations, car rentals or restaurant bookings, it is all integrated into the app so that it is much easier to search for them.
The app contains a list of day plans for over 100 top destinations of the world. This can be customized based on your available time and your interests. Depending on your location, Google Trips can point out to nearby attractions. It also tells you whether it is open and other users' reviews about the attraction.
The app can also be used online which is fabulous. The only thing that you need to do is sign in with your Google account. Yes, the app needs a bit more polishing, but Google has made a splendid app that can double as your travel companion. So, go get the Google Trips apk from the Play Store or iTunes right now.