Don't Starve Pocket Edition Android release has arrived in Open Beta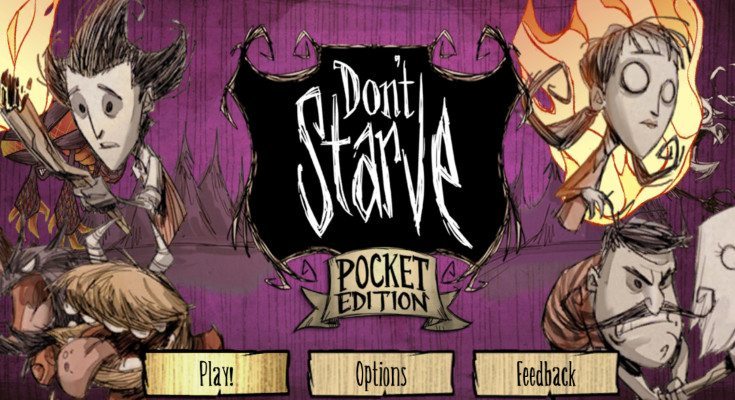 Every so often, mobile gamers will get a full-on port of a fan favorite made especially for the small screen. While it's not quite ready for prime time, the Don't Starve Pocket Edition Android release has touched down in Beta format in the Play Store.
We often joke about how Android gamers are left out in the cold or often get late releases over iOS. The Don't Starve Pocket Edition Android release is another case of that, as it's been out for the iPad since last summer. That said, we have absolutely no complaints this time around, as Klei originally nixed any Android plans before thankfully backtracking. That means you can now download the Don't Starve Pocket Edition Android apk legally, and you're even going to save a few bucks by going through the proper channels.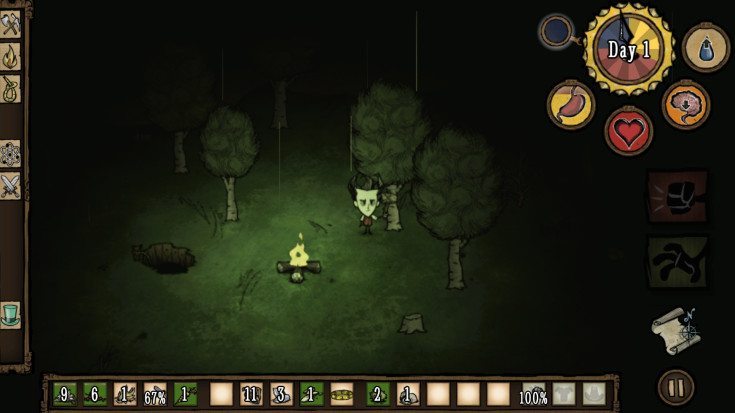 While the Don't Starve Pocket Edition Android port has been available for a while, it has been in closed beta format. A few days ago, the developers finally put the Don't Starve Pocket Edition Android apk through to Google, and now we have an "unreleased" beta version to play with at a discounted rate. After spending hours in the wilderness trying to keep myself fed and warm, I can tell you firsthand it was well worth the wait.
For the uninitiated, Don't Starve is a survival game that requires you to simply keep breathing. Considering you have to craft everything using the elements around you while avoiding beasts and nature, it is easier said than done. Did we mention you can't move around in the dark or you'll die a horrible death? Well, you can't unless you have a strong supply of torches or feel like setting a forest fire.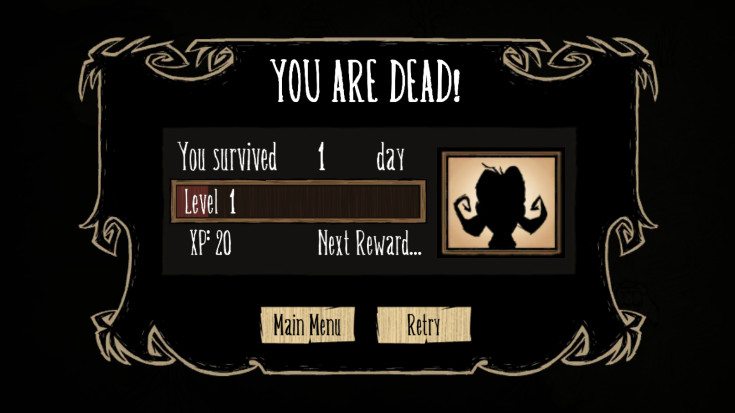 As for the gameplay in the Don't Starve Pocket Edition Android release, it's tight. I ran it on a Galaxy S6 Edge Plus with no issues or hang-ups at all. Loading times were swift, and the dev's have done an excellent job of making their controls touch-screen friendly. Needless to say, if you want to dig into this one early, there's a pretty good chance it will work on your handset as long as you're not on an older device.
It also includes the Reign of Giants DLC – something you may want to disable if you have never played the game before. This toughens things up (as if it needed it) by adding additional seasons, weather and other deadly things that will spell your demise sooner than later.
If you'd rather wait for the regular release of Don't Starve Pocket Edition for Android, we don't have an ETA on that just yet, but it should be sooner than later. It should also cost the same as it's iOS counterpart, but if you get in early you can pick it up for only $3.99.
That my friends is a killer deal, especially for the quality and depth you get out of this one. We'll be back with our Don't Starve Pocket Edition Android review when this one goes live, but for now, you can hit up the link below to get your game on.
Don't Starve Pocket Edition (Open-Beta)