HTC Bolt design shows favors the HTC 10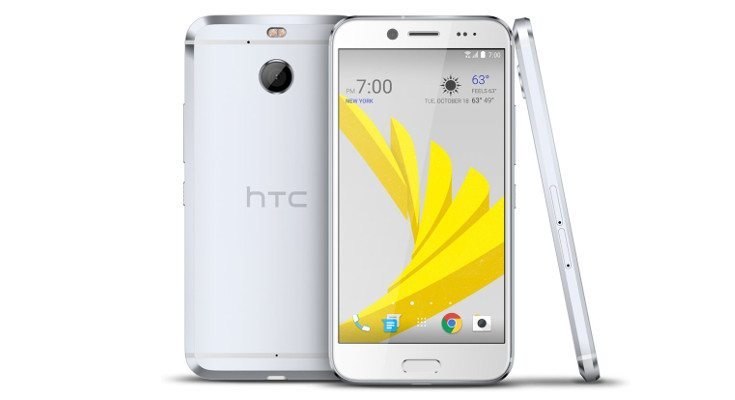 We recently learned of an upcoming device from Sprint dubbed the HTC Bolt. Details are still vague on the handset, but a new leak has shed some light on its design. We hope you like the stylings of the HTC 10…
It's hard to make an impact in the smartphone world these days. Manufacturers often turn to design and various other tech tricks to lure consumers in as let's face it, all flagships are essentially the same on the inside. When it comes to the mid to low-end devices, things open up a bit more, and occasionally, we get a "mini" to shake things up. We still aren't sure what the HTC Bolt will be, but it bears a striking resemblance to the company's 2016 flagship.
Evan Blass has dropped a new leak on the HTC Bolt along with a bit of information. The render shows a device that could be the HTC 10's twin aside from rearranging the camera flash on the back side. A close look at the top reveals that they 3.5mm headphone jack could be missing, which means the company has probably gone the USB Type-C route. It's a popular move these days. On a side note, Blass said he doesn't know why people "insist" on calling it a sequel to the Thunderbolt, so take that as you will.
While it's great to get a good look at the upcoming HTC Bolt, we still don't have a clue what it will sport under the hood. Whether it's a flagship or another mid-ranger remains to be seen, but rest assured we'll keep you informed as more details surface.
source: @evleaks