Alcatel Idol 4 Pro Surfaces on Geekbench Flaunting High End Specs and Running on Android Nougat?!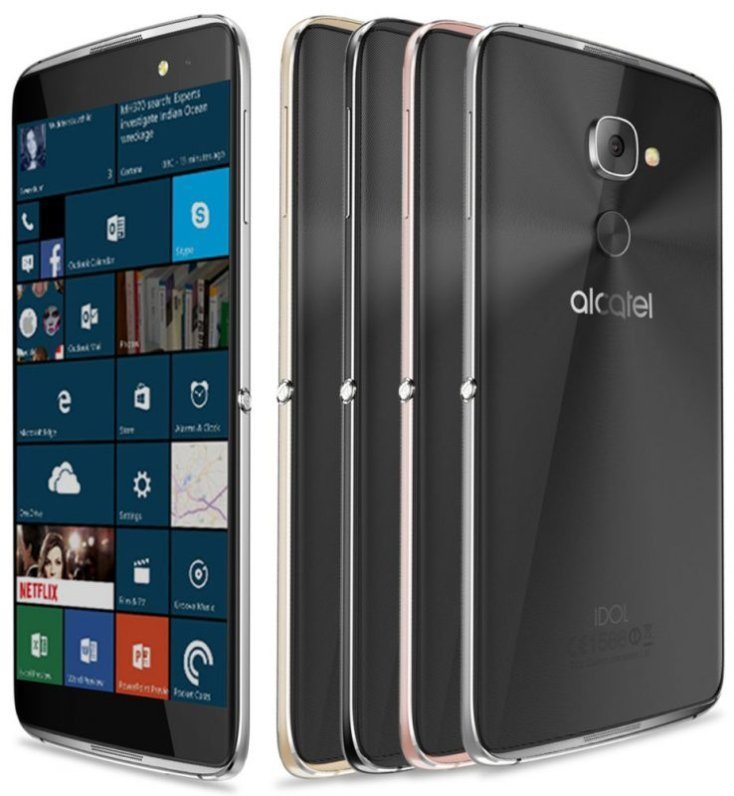 In case you're not familiar with the tech world and you don't understand the surprise manifested in the article's headline, the Alcatel Idol 4 Pro was designed initially as a high-end device to run on the almost defunct Windows Phone 10 mobile OS. But with WP 10  almost dead and buried, at least for the time being, Alcatel seems to be looking for alternatives, something like a plan B. And what can be better than Android to save the day? Nokia is doing the exact same thing; after the company was buried into the ground by Microsoft and their awesome OS, the future Nokias will run on Android. Win!
So, getting back to our news story, admitting that the Alcatel Idol 4 Pro running on WP 10 has a bleak future to say the least, it appears that the company is trying to cover all the bases in case sales of the respective device don't go as well as expected (and they won't). Today we got word that a smartphone featuring the same specs as the Alcatel Idol 4 Pro was spotted on Geekbench, but instead of running on Windows Phone 10, the alleged Alcatel Idol 4 Pro was loaded with guess what: Nougat baby! Android's latest!
How about that! Now, the question is if Alcatel is bailing out the sinking WP10 ship all together or they're looking for a double impact kind of a deal, i.e. two flavors of the Alcatel Idol 4 Pro (T-Mobile exclusive, mind you), one of them running WP 10 and the other running on Android 7.0? Well, your guess is as good as mine.
To get an idea what we'll be dealing with in a month or so, the Alcatel Idol 4 Pro runs on a Qualcomm Snapdragon 820 architecture, with 4 GB of RAM on-board and 16 GB of internal storage capacity, expandable of course via Micro SDs. The main snapper has a resolution of 20 MP, featuring 4K video-recording capabilities and a LED flash, whilst the secondary camera is an 8 MP variety. The display has 5.5" with full HD/1080p resolution, which may seem not so "high end" but if the price asked is kosher, I don't have a problem with that.