MetroPCS Now Stocking iPhone 7 and iPhone 7 Plus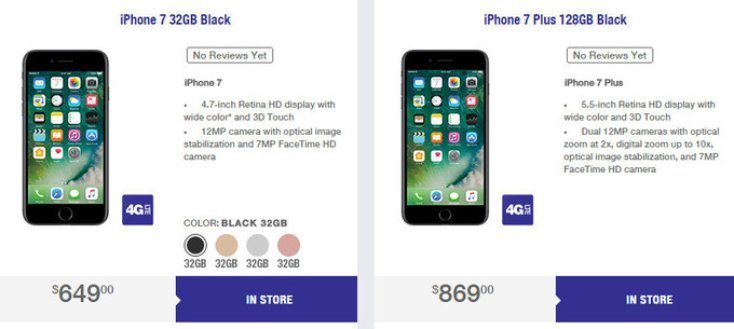 If you're from the United States and you want a taste of Apple's new iPhone 7 or iPhone 7 Plus, well, MetroPCS is your new best friend. In case you did not know it, the 7th gen of Apple's best is in high demand in the land of the free, home of the brave, despite the relatively slow sales recorded by the tech giant in the opening weekend. Talking about high demand, I don't really get it if the orders for the new iPhone 7 are higher than expected or the supply is too low, either way MetroPCS comes to the rescue.
With many customers having their orders delayed in the US, with the delay ranging from 2 days to a couple of weeks in some cases, MetroPCS decided to add quietly the iPhone 7 and the iPhone 7 Plus in its online store, but wait a little, there's a trick added in fine-print. According to the company, the initial supply of iPhone 7s will be in "limited quantity", and that is a very vague term, meaning that if you order now, you may very well be receiving your precious at a later date, which is not mentioned just yet. Is this a marketing trick? Well, I just don't know, you'll have to try it for yourself and see what happens.
Now, MetroPCS also says that it will stock the iPhones in "select stores" while nation-wide availability will arrive "soon". Again, this sounds very vague. If you want to test your luck, you must know that the price for the iPhone 7, the 32 GB version is $649 on pre-order while the scratchy Jet Black version (128 GB) will drain $749 from your bank account. The iPhone 7 Plus (the basic 32 GB flavor) has a $769 price-tag whilst the 128 version costs $869. Both flagships are available in silver, black, gold and rose gold (pink basically).
PS: don't try to drill a headphone-jack hole into your smartphone, alright?