Lumsing USB Car Charger Review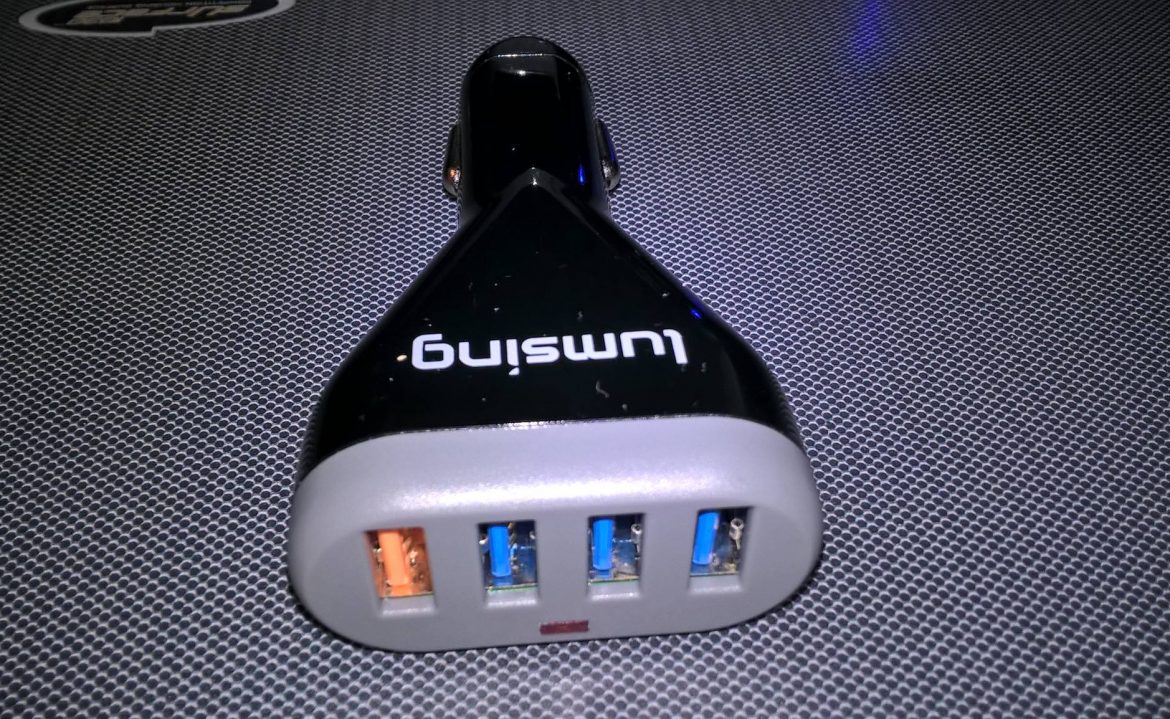 Since I am in love with my car and also a tech buff, today's article is about my favorite  gadget which we were sent by Lumsing to check out. It's the Lumsing USB car charger, and this baby is a 48 W quick charging device, meaning that it acts like a charging station for your smartphone while you are out and about. I don't know about you, but when I'm using Waze for navigation during my business trips or a jaunt though the countryside, the battery gets drained in a matter of hours.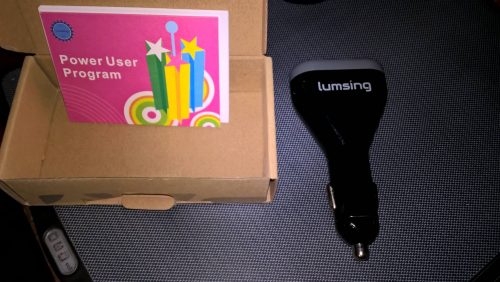 Here the Lumsing USB car charger comes into play, saving the day once again, because a smartphone with a dead battery is no fun, especially if you're in the middle of nowhere without a wall socket in sight. This particular model works for Samsung Galaxy S7, S7 Edge, S6 Edge Plus, S6, Nexus 6, LG G4, iPhone 6 (I haven't tried it with the iphone 7 but I imagine it will work just fine), LG G4 and so on. Obviously it will also work with the vast majority of tablets and other mobile devices that are in need of a charge.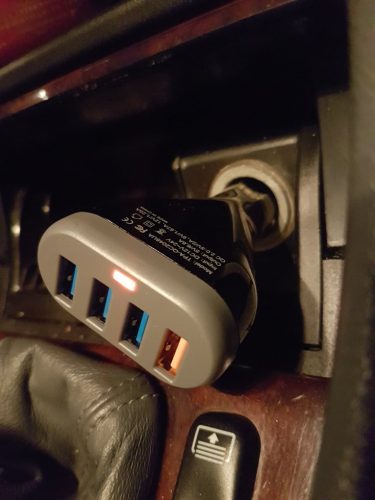 What's very nice about this little and sleek charging device is that it comes with a ton of USB ports, meaning that you and your passengers can use it in the same time, i.e. there are 4 ports available, hence nobody will be left for dead, if you know what I mean.The Lumsing USB car charger comes packed with all sorts of high tech features, such as Auto Detect Technology for identifying precisely the device that requires charging and also it's very fast… 75% faster than regular car chargers.
It can also work with 4 smartphones plugged-in and has a smart circuit design for protecting your precious against short circuiting, over charging and the whole nine yards. Here are the technical specifications for all you spec junkies.
Input: DC 12V-24V
Total Max. Output: 5V/9.6A
Output: Orange QC2.0 port: 5V/2A, 9V/1.67A, 12V/1.25A
Blue Smart port: 5V/6.6A
Weight: 48g
Dimensions: 3.90 x 1.02 x 2.04 inches
Warranty: 12 months
With just 15 minutes of charging (fast charging that is) you'll get up to 8 hours of autonomy for your droid or iPhone. The Lumsing USB car charger also has a solid build and comes with 12 months warranty to boot. If you are interested in picking one up, hit up the links below.
Amazon US  – use LUMCAR01 to save 20% off through 11:59PM 10/9 PDT (black model only)
Amazon UK – use LUMCAR02 to save 20% off through 11:59PM 10/9 PBT (black or white models)