Xiaomi Mi 5s Plus price and specifications announced for Sept 29th release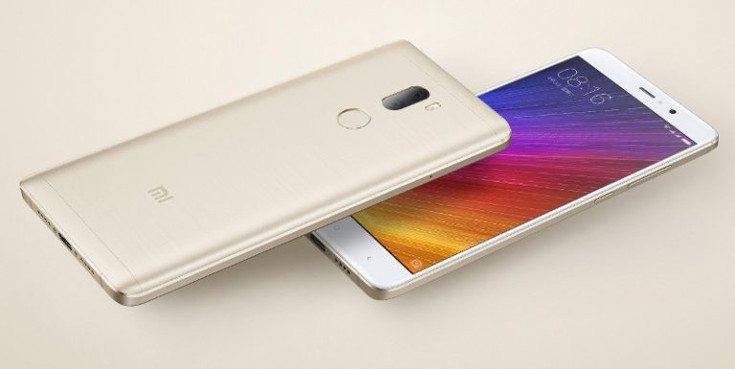 Earlier today, we told you about the Xiaomi Mi 5s, and now it's time to take a look at its larger sibling. The phablet-sized Xiaomi Mi 5s Plus is a wee bit larger than the regular model, and it's also more powerful thanks to 6GB of RAM.
Each year, smartphone specifications get a little better and the one area that always seems to improve is the RAM. While the regular Xiaomi Mi 5s is solid with 3 to 4GB of RAM under the hood, the Xiaomi Mi 5s Plus offers the 4GB option but one-ups it with a 6GB edition as well. When coupled with the speedy Snapdragon 821, you are not going to have a problem running anything on the beastly device.
The innards aren't the only change with the Xiaomi Mi 5s Plus as it also sports a large 5.7-inch panel. Unfortunately, they didn't go 2K with this one which should actually come as no surprise if you follow the company. The storage capacity depends on the RAM configuration, so you'll get 64GB and 4GB or RAM or 128GB of storage on the 6GB model.
On the backside of the Xiaomi Mi 5s Plus, you will find a pleasant surprise in the form of 13MP Dual Cameras with a Dual-Tone LED flash.
The Sony IMX258 sensor has PDAF and can handle 4K video to boot. As for the front-facing cameras, it clocks in at 4MP and sports an 80-degree wide-angle lens like the regular model. All the usual suspects are present in the connectivity department for the Xiaomi Mi 5s Plus, which means you'll get a fingerprint scanner, Wi-Fi, NFC, Bluetooth, 4G VoLTE, and a USB Type-C port.
The handset will draw its power from a 3,800mAh battery and can be powered back up promptly thanks to Qualcomm's Quick Charge 3.0 tech. Like its sibling, the smartphone will run MIUI 8, which is based on Android 6.0. We'd be remiss if we didn't mention its style as well… it is a sharp looking smartphone.
If the Xiaomi Mi 5s was too small for your liking, the Xiaomi Mi 5s Plus is a fine option. Especially if you dig Dual Sensors and are in need of a flagship phablet that won't break the bank. The Xiaomi Mi 5s Plus release date will fall on September 29th in China with the 4GB variant rolling out at $344 and the 6GB beast priced at $389.