Use your iPhone as a Car Navigation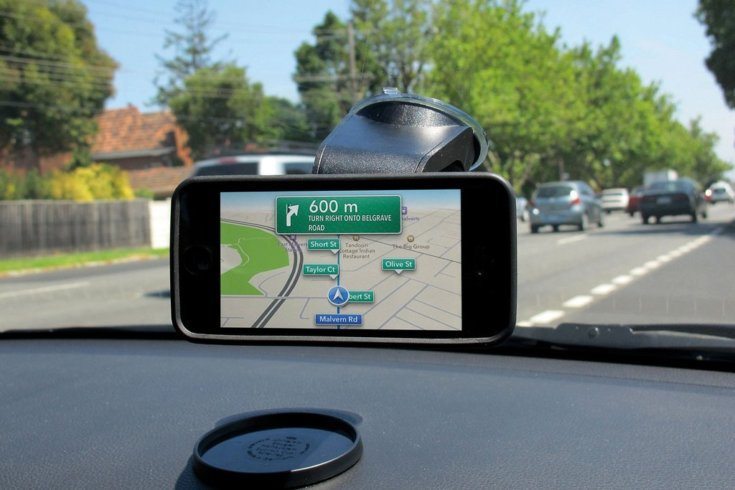 We're living in a day and age when the iPhone has basically replaced a multitude of standalone devices, ranging from cameras, alarm clocks, mp3 players and even car navigation systems. Every iPhone comes with a built-in GPS sensor, meaning that it offers you the same navigation capability as a dedicated device from Garmin, TomTom or whatever. In fact, your iPhone can be better than a standalone navigation system in some cases, because it benefits from a feature called cell tower triangulation, which enhances the GPS technology, meaning that an IPhone will provide you with a quicker fix regarding your location and also it will find your desired route faster due to its superior hardware. I can tell you from my personal experience that an iPhone is way more accurate than an old-school navigation device and it offers basically the same features in a convenient form-factor. Long story short, anything a standalone car navigation does, your iPhone will do it better, including voice guided turn to turn navigation (thank you Siri!).
Now, before transforming your iPhone into a car navigation system, you'll have to prepare with some gear.
First, you'll need a high quality car phone holder, to keep your iPhone firmly secured into place while you're driving. There are plenty of models to choose from, but let's stick with my favorite three. For example, the Kenu Airframe is one of the best out there, being hugely versatile, relatively cheap and well built, also compact enough to fit in your pocket. Another elegant solution is the Aikema PH05 Air Vent Car Mount Holder which can rotate 360 degrees and it fits basically any type of iPhone. Last but not least, there's theZilu Elite Universal Air Vent Car Phone Mount, which comes with a fancy name and an excellent design and built quality, offering full 360 degree rotation for providing you with the ideal angle-view while driving.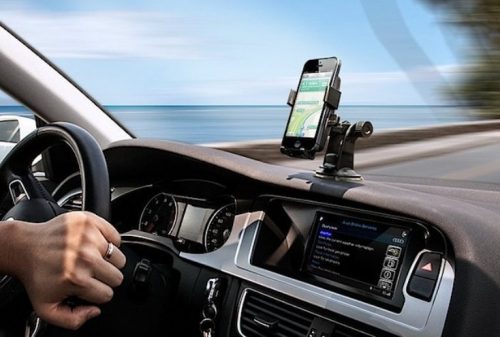 With the car holder taken care of, you'll also require the actual navigation software, the "brain" sort to speak, which turns your iPhone into a high-end navigation system. Let's start with Google Maps for iPhone, which is a comprehensive navigation app offering all the bells and whistles of a dedicated device, including voice guided navigation and Street View Integration. Another choice would be the native Apple Maps that comes preloaded with your iPhone and makes for an excellent voice guided/turn by turn car navigation app that "just works", if you know what I mean. My third recommendation is Waze, the best navigation app if you're a city driver, as it delivers real time/user generated traffic information together with great accuracy and turn by turn navigation.
In the final step, don't forget to procure for yourself an USB adapter and a charging cable for your iPhone. These are also must-have accessories along with the car holder and the navigation-app, because your iPhone's GPS sensor and the navigation software are really power hungry i.e. they'll drain the battery very rapidly. It is possible that your car doesn't have a USB slot, hence you'll require an USB adaptor for iPhone to keep the lights on while driving for prolonged periods of time. This is what I'm using, but there are plenty of fish in the Amazon River.