New Fire TV Stick arrives with better connectivity and voice control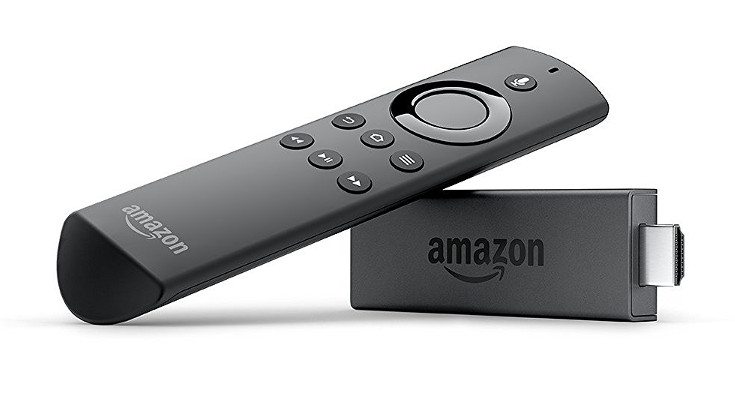 While they might not be the most eye-catching gadgets around, streaming sticks are a way of life for some. If you are a fan of Amazon's streamer, there's some good news today as the company has updated the Amazon Fire TV stick.
Before there was the Fire TV stick there was the Chromecast. Google's dongle started the craze, and since it dropped, we've seen several similar gadgets. Amazon's is its closest competitor, and it's one of the easiest ways to watch Amazon Prime Video sans a console or media streaming box. It's still not quite as open as the Chromecast, but as of today, it is much quicker.
The new Fire TV stick is like the old stick in the sense that it looks like the old dongle and works in the same fashion. The remote is new but has the same button combo aside from a few adjustments and a new mic button on the top. That's for Alexa, which will allow you to find flicks and navigate with your voice instead of your digits.
Wi-Fi connectivity will also be improved on the new Fire TV stick and it's going to be a little faster as well. The old model sported a dual-core processor in its tiny shell whereas the new one has a quad-core MediaTek MT8127. As for the Wi-Fi, it's now listed as Dual-Band Dual-Antenna 802.11ac MIMO and Bluetooth is 4.1 – another upgrade. Everything else essentially stays the same, which means you can't handle 4K, only 1080p.
We have no doubt there is a 4K Fire TV stick in Amazon's future, but their new model is going to be sufficient for most folks as 4K streaming still isn't where it needs to be. The voice support is a nice touch as well considering you can leave sit on your couch and order a flick and a pizza by simply hitting a button and speaking your commands. The streamer can't answer the door, but Amazon may have a solution for that in the future as well.
Are you interested in the new Fire TV stick or are you more of a Chromecast fan?