The New and Safe Samsung Galaxy Note7 Now Available Globally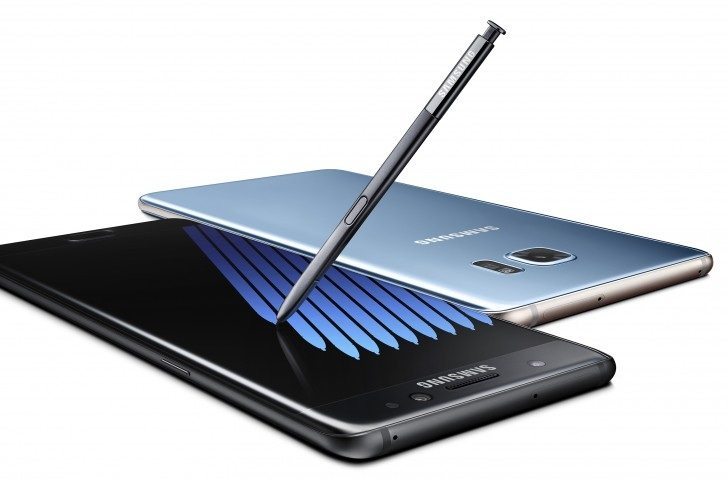 After starting it on the wrong foot (I'm being very neutral here), the new (and safe) version of the Samsung Galaxy Note7 just became available globally, as per the company's official announcement. So, regardless of your location, if you want a taste of  Korean flagship, the Samsung Galaxy Note7 is now up for grabs across the globe.
The new batch of smartphones is ready to roll and it has been shipped to all Samsung's retailers, partners and carriers. Hopefully this time, the new phablets will be free of "October surprises" (pun intended), including Stuck S Pen styluses. The safe Samsung Galaxy Note7 is already rolling in its home turf, i.e. in South Korea and the Korean tech giant is pushing it very aggressively via a dedicated marketing campaign using special "Experience Stores".
And since the new-flavor of the Galaxy Note7 is now rolling again globally, we should expect the same advertising campaigns for the rest of the world. Considering the unfortunate recent history of the phablet, these advertising campaigns are understandable. Just as a quick reminder, after dozens of Samsung Galaxy Note7 devices catching fire in various situations and scenarios, the sales were halted all together and a massive recall campaign was initiated.
This is somewhat unprecedented , i.e. a global market recall, which is still active, so if you own an early Note7 version, you should return it ASAP. Just as a quick reminder, the main selling point of the Note7 is arguably its awesome 5.7" wide screen, a HDR Super AMOLED curved display variety sporting quad HD resolution. The phablet runs on a QSD 820 system on chip (for the US market) and, very important, is water proof/dust proof (IP 68 certification baby), meaning that you can use it anytime, anywhere. Last but not least, the phablet is built from premium materials and it features impeccable workmanship, things which made Samsung to be what it is today, i.e. world's number 1 smartphone manufacturer. Fingers crossed!