AP40 Retro Controller is a blast from Apples past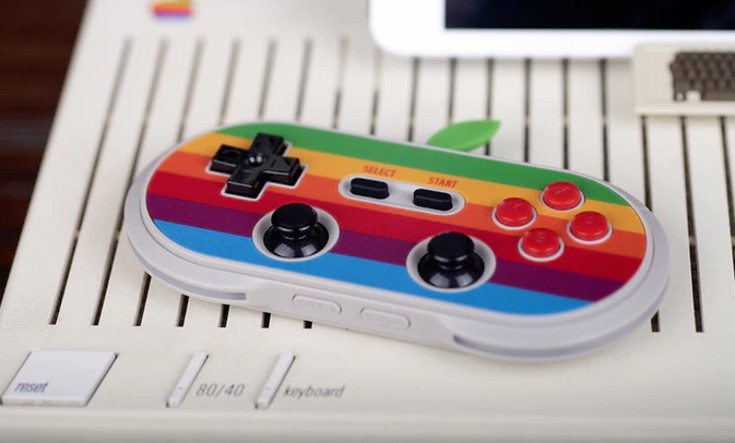 Retro products are always popular, especially when it comes to tech toys or video games. If you are in need of some retro flair in your life and dig Apple, prepare to meet the AP40 Retro Controller.
The AP40 Retro Controller is a product of 8Bitdo and is currently wrapping up its Kickstarter run. We should say "successful" Kickstarter run, as this one has met its funding goal and is ready for primetime. As you can see from the photos, it is a gadget definitely geared towards fans of the Cupertino company, and it's about as retro as you can get without stepping into a time machine.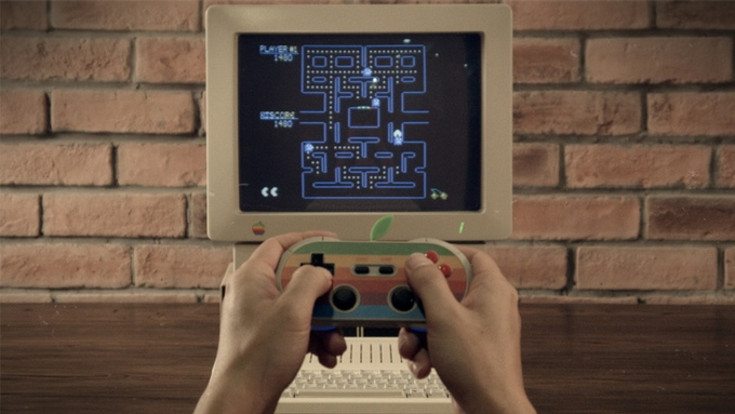 Design aside, the AP40 Retro Controller is a simple Bluetooth controller and it's made to work with Android, iOS, PC and Macs of course. With an additional accessory, the developers say you can play on retro systems as well including the ancient Apple IIc or the NES. The controller itself has an NES kind of vibe as well, but with two joysticks, shoulder buttons, and buttons at the bottom. Needless to say, there are plenty of buttons.
Another cool feature of the AP40 Retro Controller is actually quite deceptive. That little Apple leaf up top is a plug for the USB port, which is clever and practical. The same can be said of the stand that is modeled after the Apple II and can hold the controller and your smartphone or slate. We'd be remiss if we didn't mention it was crafted from Aluminum, which is an added plus. As for the battery life, it's said to go around 20 hours before needing a charge and has a range of 10 meters.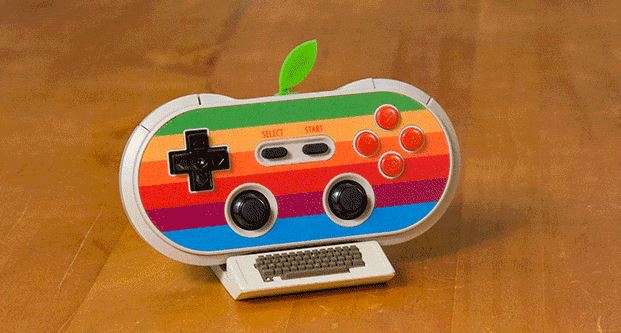 The AP40 Retro Controller was put out to celebrate the anniversary of the Apple II and IIc, and as they have surpassed their goal with 20 days on the clock, it's safe to say people are enthused. It's also affordable with the regular controller only setting you back around $49 while the limited edition numbered (to 1976) model goes for $69. There is also a package deal with their Retro Receiver or it can be purchased separately for $49.
The first units of the AP40 Retro Controller are set to ship out in January of 2017. If you're looking to show your support, hit up the link below.