"Crap! I'm Broke!" Android Game Available on Google Play Store Next Week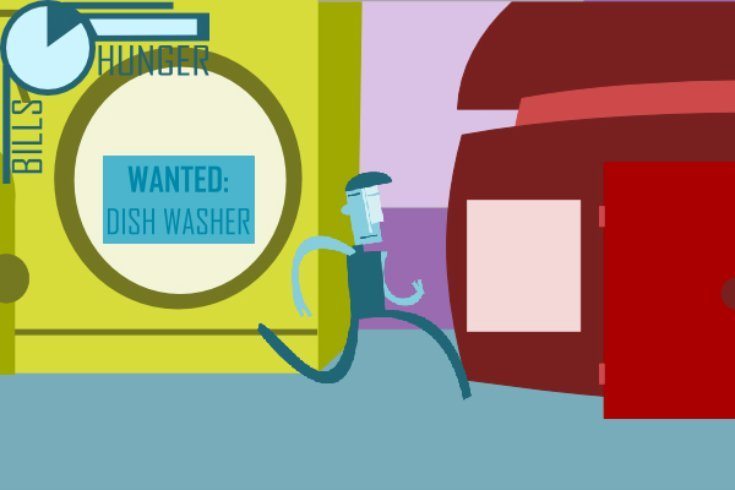 If you laughed and laughed reading the title above, well, you must be the quintessential millennial and "Crap! I'm Broke!" has your name on it, right? As far as game titles go, this one is by far the best I've ever seen and do you know why it's so funny? Well, because it's true, right? You know, it's about us, the deplorables, living in our parent's basements, remember how secretary Clinton used to mock the millennials just a few weeks/days ago?
Well, today's game takes the mocking business to another level, as we just got word (and a trailer/teaser) that the "Crap! I'm Broke!" game for Android is heading to Google's Play Store next week. What's it all about, you may ask? Well, check out the trailer, it's pretty explicit:
What you'll be dealing with here is basically a real life management simulator, provided you actually get out of your parent's basement,and you know how it is to have a life, a job, some money, you understand what I am talking about, what those cool peeps do in the movies. Now, in "Crap! I'm Broke!" you'll be dealing with a world in which the resources are scarce, rewards are not very plentiful and all of your plans fall apart when you expect it the least.
See, just like IRL. However, the game is cleverly designed and you'll have a good time laughing at your own situation. To describe it in a few words, just imagine all the stereotypes about millenials distilled and put inside an Android app, and there you have it: "Crap! I'm Broke!" (available on the App Store too I guess). The graphics are minimalist and the game breathes a persuasive sense of humor, as you'll have to get a job, regardless of how meaningless it is, in order to pay your bills and avoid starving. As far as social satire goes, the "Crap! I'm Broke!" game is among the best and saddest, to tell you the truth. That's because it feels so real maybe?
"Crap! I'm Broke!" will hit Google's Play Store on October 11th, stay tuned and check it out.