Samsung Galaxy Note 7 Fire issue appears again, on an Airplane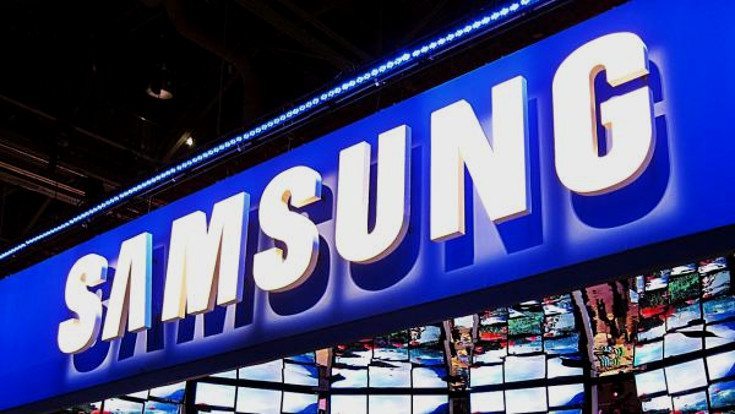 Wow. Samsung assured consumers they had the Samsung Galaxy Note 7 fire issue under control, but it appears that may not be the case. A new report says one of the updated devices has just caught fire in the last place you want something to catch fire… an airplane.
Unless you have been living under a rock, you are probably well aware of Samsung's woes with the Samsung Galaxy Note 7 fire and recall issues. Phone have exploded, caught fire, and caused a few injuries; even with a Galaxy Note 7 update that was said to fix the issue to a degree. That didn't exactly work, so the Samsung Galaxy Note 7 recall was put into effect, and that may not have been enough either. Just ask Brian Green, whose handset caught fire on a Southwest Airlines flight yesterday.
The phone in question was swapped out at an AT&T shop on September 21st, and the box shown is marked to be one of the "safe" units after the recall. That wasn't the case, as Green's Galaxy Note 7 began smoking soon after it was powered down boarding the plane. The phone is said to have burned through the carpet of the plane, and you can see what the device looks like the photo below. Not good. Green says it was charged up to 80% and was only charged using a wireless charger since he picked up the new handset.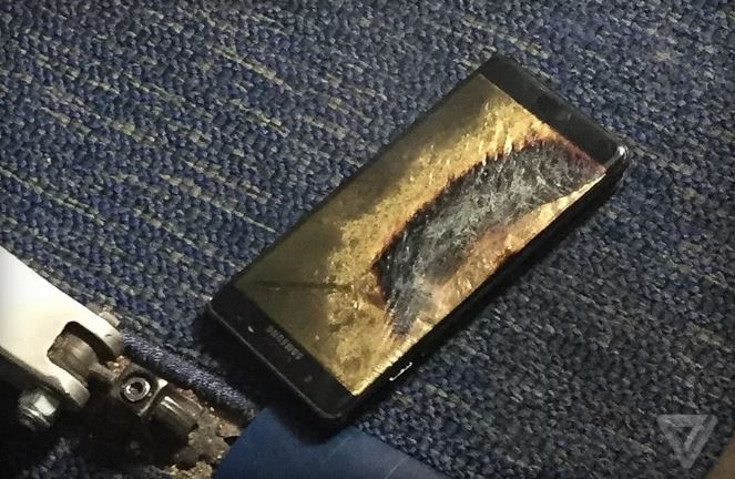 The US Consumer Product Safety Commission is looking into the incident along with Samsung. We expect this news to be confirmed one way or another by the company in the near future, and if it proves true, it's trouble for Sammy. As for Green, he has already turned to the iPhone 7, which we imagine has to make Apple smile. They will get a lot of new customers this year as will Google on the Pixel XL.
Whether or not this really affects Samsung in the long run remains to be seen, but it is going to hurt their pockets, we have no doubt. As someone who has owned most of the Galaxy S series, and was in line to get the new Note, I can honestly say I will be trying a different brand next year… and I'm a hardcore fan.
Have you given up on Samsung or are you waiting for this to pass?
via – The Verge