Hot Deal Alert: Microsoft Lumia 550 at $59,99 via B&H, Expires Tonight!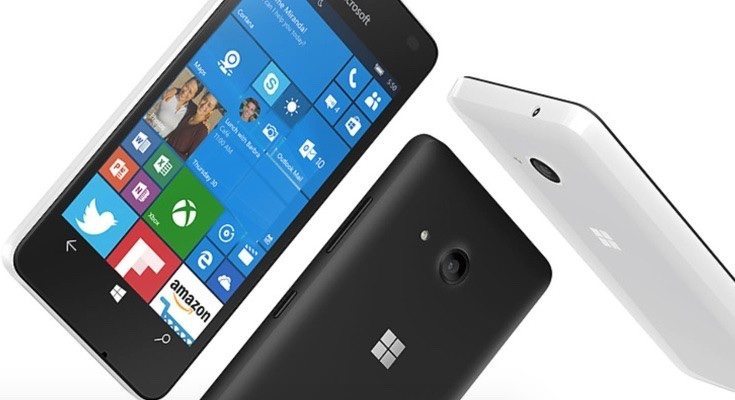 If you don't want to port your number to Cricket, as per my previous article, just take a look at today's hot deal: you can get a Microsoft Lumia 550 for the incredible price of $59,99 for a VERY limited time from B&H. How does it sound folks? If you act fast, this baby can be yours and believe me, as far as dirt cheap smartphones go, the Lumia 550 runs with the best and it's build and designed to run seamlessly on WP 10, offering a smooth and hassle free experience.
I know there may be cheaper Chinese-made knock-offs out there, but what we're dealing with here is the real deal sort to speak. Back in the day, I owned a Nokia Lumia 520, which was the work horse of the company, as it sold in record numbers, because it was dirt cheap, worked great and it was very reliable. The Microsoft Lumia 550 is the latest (and cheapest) model  of the company's WP 10 running lineup and at that price, it's an absolute steal. Keep in mind that the "normal" price of the smartphone is $140 and just a few days ago, Microsoft themselves were selling it at $99.
Today we have a "take it or leave us alone" deal from B&H, i..e an impressive, huge 57 percent discount compared to the regular price. This is maybe the best deal out there currently with regard to low end/entry level smartphones and definitely the best WP 10 deal you can put your hands on without any strings attached. Thing is, the deal expires in a few hours, so you don't have so much time, just go for it.
The $59,99 price is for a SIM free/unlocked Microsoft Lumia 550 and for that kind of money you'll get a 4.7 inches wide screen at 720p/HD resolution, a Qualcomm Snapdragon 200 architecture working in tandem with 1 GB of RAM and 8 GB of expandable native storage capacity. The battery is a 2100 mAh variety and the smartphone runs on WP 10 out of the box.