Port your Number to Cricket and Get a Free Microsoft Lumia 650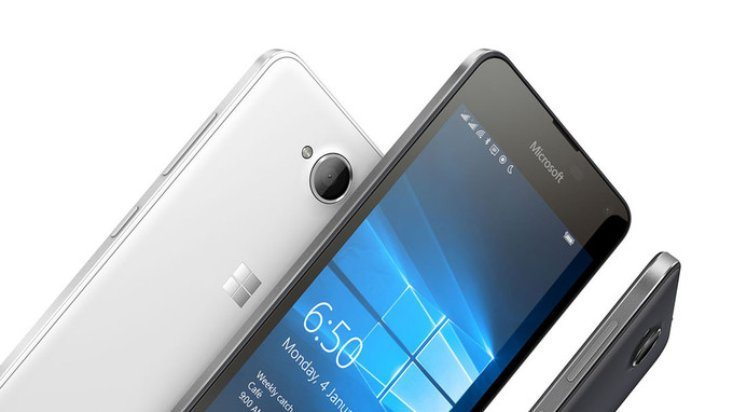 Today is Friday and that means Caturday for our readers looking to score a free Microsoft Lumia 650. I don't know how much you're into WP 10's ecosystem and all that, but let me tell you one thing: the best things in life are free. And that applies to the absolutely free of charge, no questions asked Lumia 650. All you'll have to do is to transfer your phone number to Cricket, which is arguably one of the best pre-paid brands out there, hot-deal-wise.
Cricket offers near perfect coverage with AT&T and a very interesting smartphone selection for its clients, including very affordable rates. If you're sick and tired of paying beaucop dollars for your current plan, just take a look at what Cricket has to offer, you don't have anything to lose, right? Just to give you a taste of Cricket's best, the company announced recently their new 1 GB plan, which goes for $30 a month and on top of that, if you're moving your business (as in you port your current number) to Cricket, you'll get a brand new Lumia 650 to sweeten the deal.
Keep in mind that the free-Lumia 650 deal is available for a limited amount of time so go get yours while it's still hot, alright? Even if the Microsoft Lumia 650 is not the fanciest smartphone out there, as far as WP 10 running devices go, this is maybe the perfect choice, being a solid mid-ranger absolutely free of charge. The smartphone has a 5 inches wide display of HD resolution (720p), an OLED (!) variety, an 8 megapixels main camera and a 5 MP secondary for selfies and video calling, runs on a QSD 212 system on chip, it comes with a 2000 mAh battery, 16 GB of native storage capacity (expandable) and more. For day to day tasks, the Lumia 650 is a very solid option and even if WP 10 is still a niche OS, everything runs smooth if you're not a heavy-user. If you wan to go all droid, you can opt for other (inferior in my opinion) devices, the likes of Alcatel STREAK, ZTE Sonata 3 or Kyocera HydroVIEW.