Nokia D1C Surfaces on AnTuTu With Interesting Specs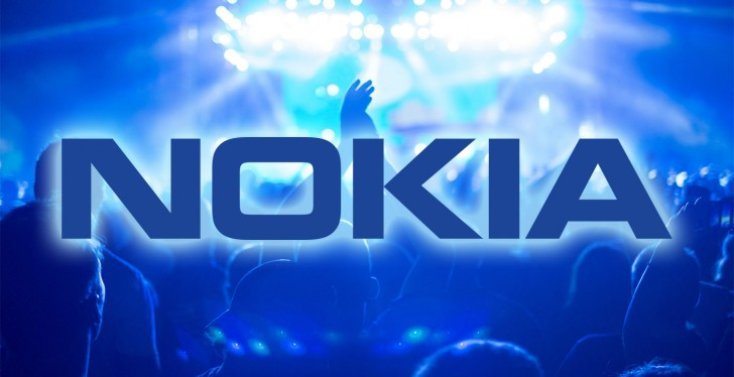 The soon to be my new droid, I mean the upcoming Nokia D1C was spotted today on AnTuTu, the well known bench-marking service, boasting a full HD display/1080p and a 13 megapixels main camera. How about that folks? Together with the aforementioned specs, the Nokia D1C also revealed a secondary 8 MP camera for selfies/video-calls and 32 GB of native storage capacity.
As far as mid-ranged droids go, according to the aforementioned features, the Nokia D1C can be best described as aurea mediocritas, however, being the first Nokia smartphone to run on Android, I really don't care. I am a big fan of the brand and I can't wait to grab one, especially if the price tag will be as I expect it to be. Free of charge, of course.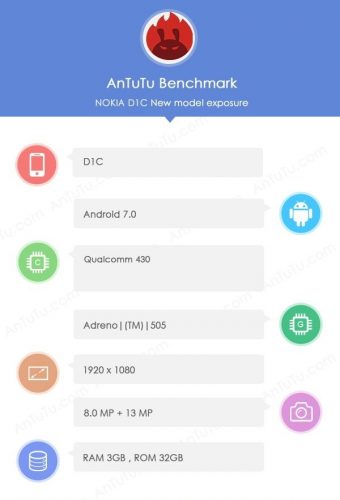 Since Nokia went down-under after its mobile phone division was acquired by the evil globalists from Microsoft, my life took an ugly turn, as I was forced to buy and live with a Microsoft branded smartphone (carrier requirements). But now the nightmare is almost over as I expect the new Nokia droid(s) to be revealed and to actually hit the shelves by the end of the current year (2016 for those of you living under rocks).
Now, as per other tech specs revealed by the AnTuTu, we know that the upcoming Nokia D1C will run on a Qualcomm Snapdragon 430 system on chip architecture and it will have 3 GB of RAM, running on Android 7.0 Nougat out of the box. The display is a full HD variety (5 inches) whilst the graphic processing unit is an Adreno 505. I know, these are not stellar specs, but I was never disappointed by a Nokia made smartphone and I expect for this baby to continue the Finnish company tradition, i.e. affordable and well built devices with decent price tags.