WarFriends slides onto Google Play for Early Access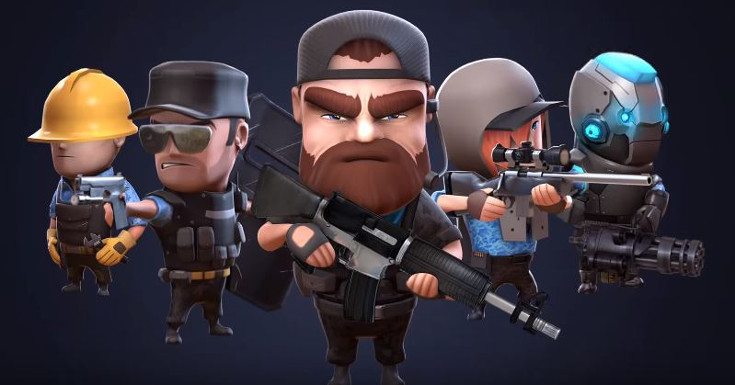 The past few months have been kind to Android gamers, and it appears we have another good one on the way. The WarFriends game has finally shown up on the Play Store as an Early Access download and is a game we've had a blast playing over the weekend.
If you dig shooters, you are probably very familiar with the term "cover-based"… especially on mobiles. That's the main means of destruction in WarFriends, but don't expect another shallow shooter like we've seen from Glu and others over the years. This one is all about multiplayer along with your ability to multitask while taking heavy fire from a random foe.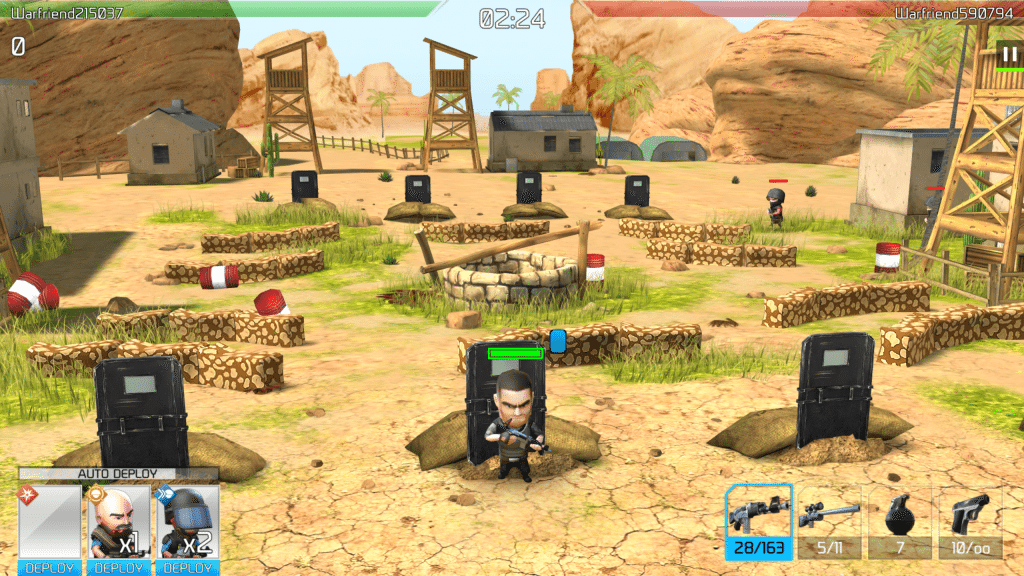 Where to start. WarFriends is a full-fledged shooter, but there are several other elements at work as well. There are cards that can be used in battle, and it's not just you going heads up against someone solo. You actually have a mini army at your disposal – but so does your opponent.
You have to alternate between sending out troops and firing at incoming troops, which is easier said than done at times. As it's a cover-based game, you also have to constantly run between shields or risk being blown to bits by a grenade. Said shields have a limited amount of health, and while they regenerate, you have to be speedy.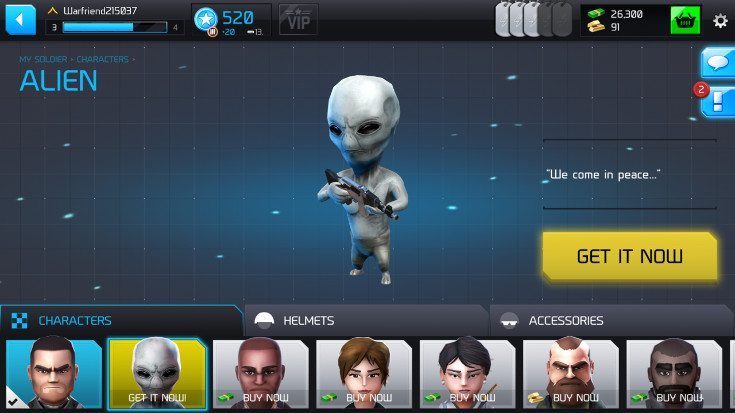 As with most games of this nature, WarFriends is built to be easy for new gamers and seasoned pros. The controls are simple to get the hang of, and you have the standard tutorial to slog through as well. The battles can get pretty nutty once you level up your team. It will be a little grindy unless you want to spend cash, though; this one is a free to play affair after all.
WarFriends does carry the Early Access tag, so you may hit a few snags here and there. That said, we had no issues with the game whatsoever, and getting into a match was quick and painless. Getting around the stamina gauge… not so much. If you're ready to get your game on, hit up the link below to pick up WarFriends.