Hot Deal Alert: Buy a Moto 360 Sport for $60 off at Best Buy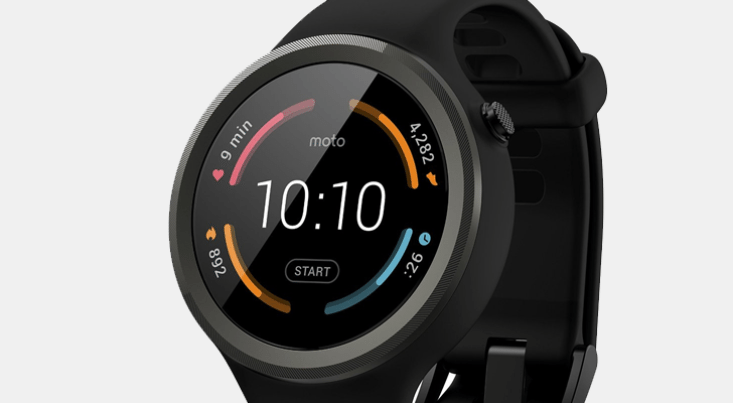 Today's hot deal alert comes from Best Buy in the form of the Moto 360 Sport smartwatch which can be yours for just $139,99, meaning that you'll save a cool $60 in the process while ending up with a top notch wearable. To tell you the truth, the Moto 360 Sport is a very interesting piece of gear, some may say even weird, being essentially a second gen Moto 360 featuring a silicon band and a modified design, but nothing radical in this department.
Motorola put into the second generation of their  Moto 360 a new and improved transflective LCD screen which works much better outdoors, offering a superior sunlight legibility together with GPS functionality. Now, I told you before that the Moto 360 Sport can be regarded as a weird piece of gear and I have my motives for that statement. If you take a look at other smartwatches on the market today, you'll notice that the vast majority of models are trying to look as inconspicuous as possible. I mean, the manufacturers try hard to disguise the smart innards of the wearable using a regular timepiece design.
Things are very different with the Moto 360 Sport in the design department, as this baby looks and feels like any geek's wet dream, standing out from the crowd, for better or for worse, it's up to you to decide. At almost three hundred bucks (the MSRP price) the Moto 360 Sport was a pretty tough sell to be honest, but since the smartwatch was introduced, the price went down and that's great news for its fan base.
Today Best Buy is selling the Moto 360 Sport at just $139,99, but there's a catch. Don't worry, it's no biggie, it's just we don't have official confirmation from Motorola nor Google about the Android Wear 2.0 update. I mean, the update will definitely roll out in 2017, but we don't know if the Moto 360 Sport will receive it. That's all folks.