Doctor Strange smartphone will debut courtesy of the Honor 8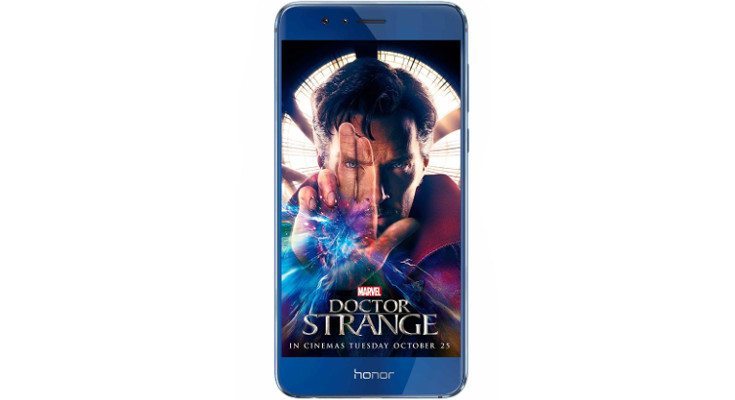 Marvel is no stranger to slapping one of their superheroes onto a smartphone. DC has done the same, but it has generally been Samsung handsets. Now Huawei gets a turn as the Doctor Strange Honor 8 is set to debut in the UK.
The Doctor Strange release date is steadily approaching, and it looks to be one of the company's more interesting films to date. Not as if they need another hit, but we have a feeling the film will do quite well considering the Doctor has a large fanbase. If you're a fan of the comic or looking forward to the upcoming film, Three UK has a deal for you.
If you purchase the Honor 8 through Three, you can snag two free tickets to Doctor Strange and four digital downloads of Marvel films. This offer is limited to the first 3,000 people that purchase the Honor 8 through Three, and the flicks will come courtesy of Google Play Movies. As for the Doctor Strange Honor 8, it will look a lot like the old one but with one big difference. The artifact known as the "Eye of Agamotto" will be engraved on the handset.
The innards for the Doctor Strange smartphone will stay the same, but that's not a bad thing considering it has 4GB of RAM, 32GB of storage, and the Kirin 950 under the hood. The handset also sports a 5.2-inch FHD panel, Dual 12MP sensors on its backside and has a fingerprint scanner. Not too shabby. The promo on the tickets is good through November 30th, and you can find out more information at the link below.
Are you interested in a Doctor Strange smartphone?