HTC Smartwatch photographed running Android Wear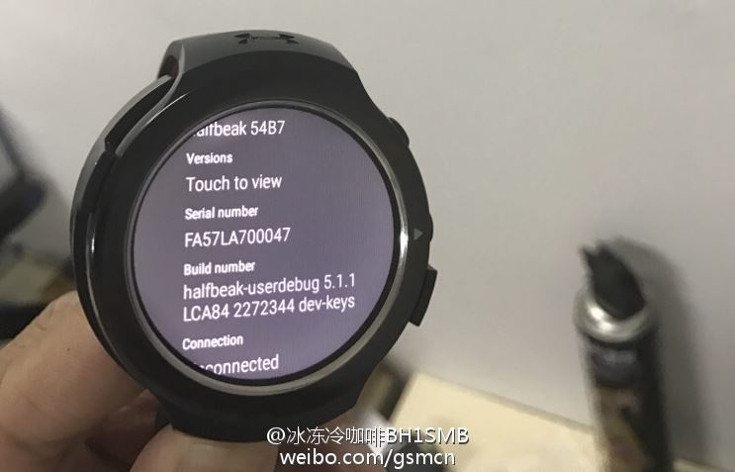 Here we go again. If you keep up with the trends, you know HTC has been making a smartwatch for around 3 years now. Well, the HTC Smartwatch definitely exists as a series of new photos have emerged showing a wearable that looks ready for prime time.
The tale of the fabled HTC Smartwatch goes back longer than we can remember. As long as Android Wear has existed, the company has been rumored to have a smartwatch in the works. Reliable sources (and unreliable ones) have said it would arrive each year, and despite some solid leaks, it hasn't shown up. Thanks to a series of photos from Weibo, that could change soon.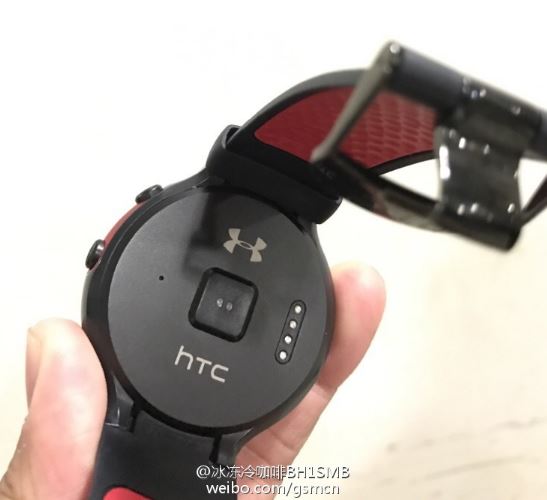 Back in January, we told you about the UA Healthbox from HTC and Under Armour. The device shown in the leak is dubbed HTC Halfbeak and is said to be produced alongside Under Armour. The HTC Smartwatch has a 360 x 360 circular display and will have a couple of buttons on the housing. We assume that's for fitness tracking, and there's a heart rate monitor to lend a hand in that department as well. The backside of the watch also shows us the branding – Under Armour and HTC.
It's safe to say the HTC Smartwatch is going to be geared towards the fitness crowd. That may rule some consumers out, but that doesn't mean it won't be worth a look with a clean design and it is sans the dreaded "flat tire". That alone could help push some units, especially considering the recent drought of new Android Wearables this season. We all know the company could use a bit of a boost as well, so the timing may finally be right for a HTC Smartwatch release.
via – Pocket-lint            source: Techtastic