Xiaomi Mi Max Prime price and availably announced for India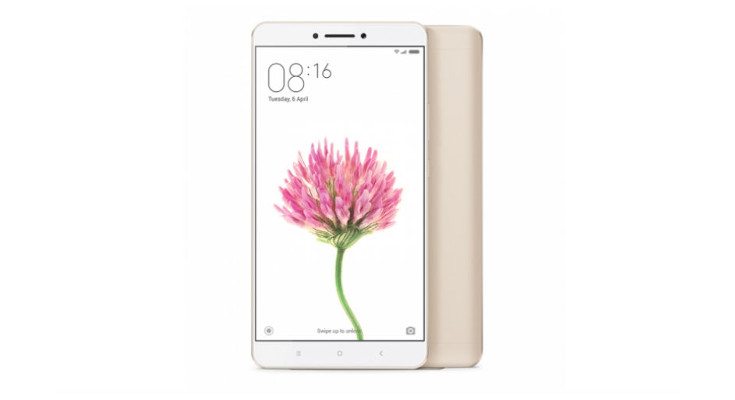 Looking for a large phablet in India? If so, Xiaomi has a solid offering, and while the Xiaomi Mi Max Prime price isn't cheap, there is a lot to like about the device.
Xiaomi may not launch as many handsets as we'd like, but new products from the company tend to get a lot of attention. Their latest handset for consumers in India is certainly going to grab some eyeballs as the Xiaomi Mi Max Prime is well beyond the phablet class. It's a phone that is almost a slate although you'll be hard-pressed to find a small tablet with this kind of specs.
As mentioned, the Xiaomi Mi Max Prime is large and sports a 6.44-inch display with a resolution of 1,920 x 1,080. The power is provided by a Snapdragon 650 and 4GB of RAM, so you'll have plenty of pop right out of the box. The same can be said of the storage with 128GB, and while a microSD card wasn't mentioned, we assume it has one considering it's a variant of the Mi Max.
On the rear of the Xiaomi Mi Max Prime, you will find a 16MP snapper with PDAF and a LED flash. The rear camera isn't quite as fancy at 5MP but will get the job done. Other features to note include a fingerprint scanner, Bluetooth, Wi-Fi, 4G LTE, and the usual array of sensors. The battery is listed at 4,850mAh and the handset runs Android 6.0 out of the box.
The company will list this one during its Diwali sale, which is set to kick off on October 17th. The Xiaomi Mi Max Prime price for the region is listed at Rs. 19,999, which is more expensive than the regular Max, but understandable due to the chip switch along with the additional RAM and storage.
via – Indian Express