Google Smartwatch tipped to debut in 2017 with Android Wear 2.0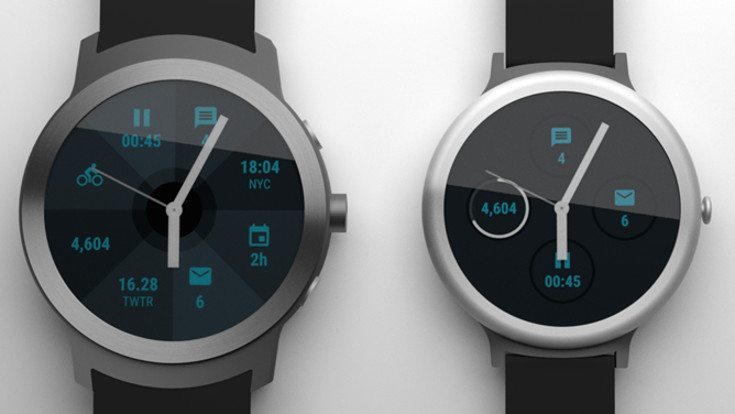 Back in July, we were treated to a few renders of an upcoming Google Smartwatch. We weren't sure when they would land but that may have been cleared up to a degree today thanks to a new leak.
There isn't a lot of time left in 2016 for new smartphones and mobile gadgets to be announced. While there are always a few surprises out of left field, things are definitely winding down for the most part. There has been a lot of discussion on the Android Wear platform lately as well, including the fact manufacturers are opting to try different OS's like Tizen. Well, it appears we won't see the two new Google Smartwatches debut this year according to a tweet from @Evleaks.
Google's two smartwatches will be released with Android Wear 2.0 in Q1 2017 [image courtesy of: https://t.co/so8uJyEZCy] pic.twitter.com/ruejqXSNSy

— Evan Blass (@evleaks) October 13, 2016
Evan Blass took to Twitter with news on the new Google Smartwatches. As you can see from the Tweet, there's not much to say aside from the fact it will be disappointing to not have one under the tree this year. Nothing new was added in regards to the specs, but we know it will roll out with Android Wear 2.0 whenever it lands next year.
While a solid release date would have been nice, they are likely to change and Q1 of 2017 narrows things down quite a bit. If true, the Google Smartwatches will debut between January 1st and March 31st which will be here quicker than you think. That said, it will be interesting to see what other wearables show up considering Huawei and others held off on new wearables this year.
Are you excited for a true Google smartwatch?