Samsung Galaxy Note7 Gets Banned on all US Flights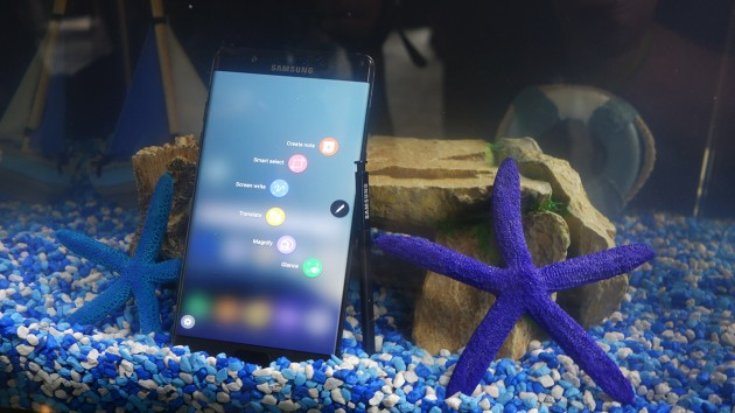 The BoomGate drama continues, as today we just got word that the unfortunate Samsung Galaxy Note7 got banned on all US flights starting from tomorrow. If you can't let go your precious droid just yet, well, today's piece of news should be a strong incentive, as your life with the Samsung Galaxy Note7 just became infinitely more difficult, i.e. you'll not be able to board your smartphone when flying US companies. Now, if you're that type who doesn't get out much, I think today's news won't affect you at all (just kidding).
Now, if you haven't returned your Note7, not being able to fly with it should be reason enough to do it ASAP. The United States Department of Transportation (I first wrote transpiration) just issued an emergency order with regard to banning all Samsung Galaxy Note7 devices from all domestic flights. If you think that's a radical step, just imagine how serious the problem with the Note 7 really is. The ban becomes effective on October 15, tomorrow that is, and from that day you won't be able to board a flight within/originating in/going to the United States (legally speaking) carrying a Samsung Galaxy Note7.
There's always the smuggling possibility, but what you're going to do if your Note 7 burst into flames in cargo? Here's a quote from the USDT press release:
T"he U.S. Department of Transportation (DOT), with the Federal Aviation Administration (FAA) and the Pipeline and Hazardous Materials Safety Administration (PHMSA), today announced it is issuing an emergency order to ban all Samsung Galaxy Note7 smartphone devices from air transportation in the United States. Individuals who own or possess a Samsung Galaxy Note7 device may not transport the device on their person, in carry-on baggage, or in checked baggage on flights to, from, or within the United States. This prohibition includes all Samsung Galaxy Note7 devices. The phones also cannot be shipped as air cargo. The ban will be effective on Saturday, October 15, 2016, at noon ET."
If you will disregard the Note 7 ban, your smartphone will be confiscated and you'll face a fine. If you'll be packing the smartphone in checked luggage trying to avoid the ban, you'll face criminal prosecution plus a hefty fine. If you are seen in the possession of a Note7 by an airline rep, you'll be denied boarding the plane unless you ditch it. If caught in the act inside the plane, i.e. toying with the infamous IED by Samsung, you'll have to, let me quote again:
"power off the device, not use or charge the device while aboard the aircraft, protect the device from accidental activation, including disabling any features that may turn on the device, such as alarm clocks"