Grumpy Cat – Ready, Set, NO For Android/iOS Coming in December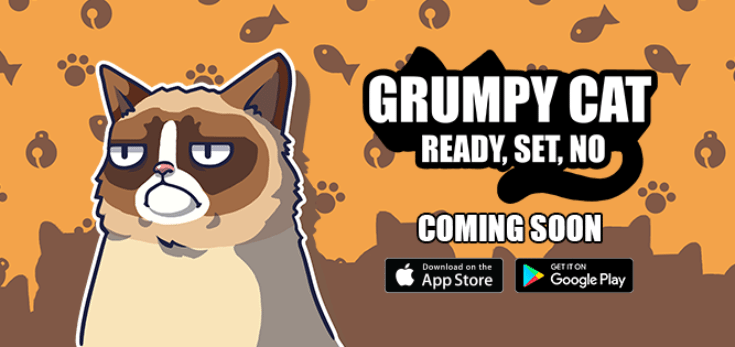 As far as Android/iOS games go, my capacity of understanding how the world works hit a brick wall with the former Internet sensation Flappy Bird, I mean that was the point when I said to myself that the world is going down the tubes and there's no redemption, but today's title just put a big grin on my face, because Grumpy Cat – Ready, Set, NO is set to arrive soon in an App store nearby!
I know, the previous phrase is like 3 paragraphs long and if you're a hardcore smartphone user, besides scoliosis, your attention span is Twitter like, i.e. limited to 140 characters. I know where you're coming from, don't worry. So, what's up with the Grumpy Cat – Ready, Set, NO? You remember the supreme Internet meme, the notorious Grumpy Cat, right? The real name of the cat portraid in the respective meme is Tardar Sauce and due to its intriguing facial features (it looks angry from any angle), it became an Internet sensation in no time, making her owner filthy rich I suppose (Grumpy Cat is a she by the way, but with today's gender issues, this is a delicate subject to touch as far as pussies go, pun intended).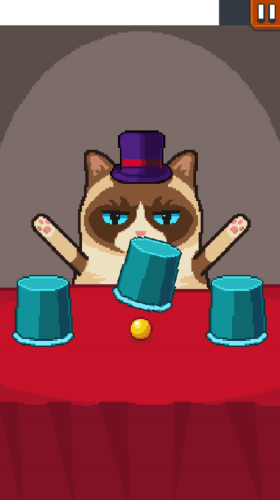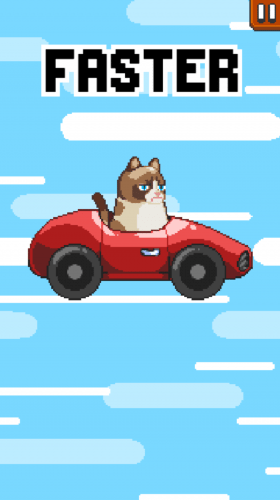 Now, getting back to our game, according to its developers, Grumpy Cat – Ready, Set, NO is the worst game you'll ever play. But, then again, think about Flappy Bird, it can't get any worse than that. Joke aside, the game seems to be pretty fun, being a MarioWare title and featuring over 40 Grumpy Cat characters, 60 Mini Games and four themes. Lucky Cat Studios, the guys behind the Grumpy Cat – Ready, Set, NO game are claiming (well, one of the founding fathers) that they met Grumpy Cat IRL, and that's like meeting with Elvis in a donut shop back in the fifties or something along these lines.
The game is free to play but obviously, you'll have an in-app purchase feature using goldfish, a digital currency, for purchasing more characters, levels etc, but don't worry, you'll be able to do that without paying too. The game will be launched in December, stay tuned.