LG V20 pre-orders are live through T-Mobile with $350 bonus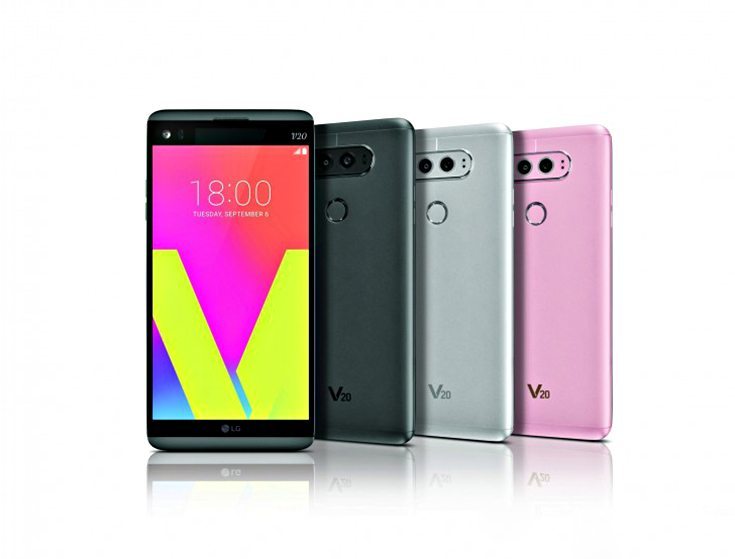 While the Galaxy Note 7 may be out of contention this year, there are plenty of other phablets waiting to take its place. The LG V20 is one of them, and if you are willing to roll with Magenta, they have a pretty sweet deal for you.
The LG V20 is a beastly device in the flagship class. The V10 sequel should do well this year, and be one of the more popular devices on the Android side of things this holiday season. While we wait for those big Black Friday 2016 deals to kick off, T-Mobile is offering up something today. If you pre-order the LG V20 through the carrier, they will offer up a solid trade-in credit and a freebie for audiophiles as well.
If you trade in your old handset and opt to pre-order the LG V20, Magenta will give you "at least" a $200 bill credit. Obviously, the nicer your old device, the better the credit. In addition to the cash back, the carrier will also kick in a pair of Bang & Olufsen H3 Play headphones which would normally set you back $150. If that weren't enough, the will be the first U.S. carrier to fire up the LTE AWS-3 spectrum stateside.
As for that trade-in, the promo says they will take "any working 4G smartphone" and you'll get the value of your handset in trade credit for the V20. If it's under $200, they will make up the difference in an e-check to even things out. The headphone offer is already live and both parts of the promo will only be good through December 11, 2016.
LG V20 pre-orders have already begun at T-Mobile, where it's priced at $49.99 down and $30 per month for 24 months. The LG V20 unlocked price is listed at $769.99 while Jump customers will have to shell out $34 per month for 18-months. The smartphone will be available in stores on October 28th if you're interested in picking one up.