Red Dead Redemption release date creeps closer with new Teaser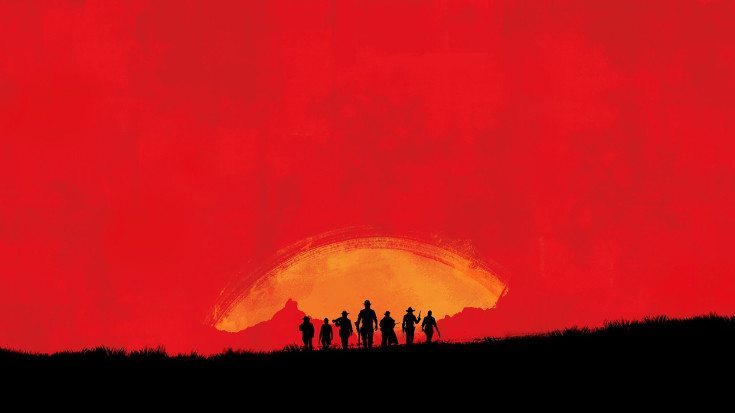 If there is one game console gamers have been clamoring for a follow-up to, it has to be Red Dead Redemption. Well, the Red Dead Redemption 2 release date is a bit closer today thanks to a new teaser.
Over the weekend, Rockstar surprised a lot of folks by posting an image with their logo on a red background. This got gamers pumped up for news of the Red Dead Redemption 2 release date, even though there was nary a character in sight. Well, today the company dropped a second teaser, and it definitely puts off a Western vibe.
The new Red Dead Redemption 2 teaser shows seven characters against the backdrop of a setting sun and a red skyline. While they are just silhouettes, the one up front is carrying a rifle and wears a cowboy hat. The rest of the posse is armed as well, and there are hats and western wear aplenty. Needless to say, this is the first real tease for Red Dead Redemption 2, which leads us to believe we will hear something official very soon.
Rockstar has changed their header image for their Twitter account to stick with the Red theme, so it's only a matter of time now. Considering the leaks dropped at around the same time, we could be in for another teaser tomorrow. Either way, you can bet the farm that the Red Dead Redemption 2 release date will be big news once it's announced and will line the company's pockets with money.
What would you like to see from the Red Dead Redemption 2?