BlackBerry Mercury Appears in Benchmark Running Nougat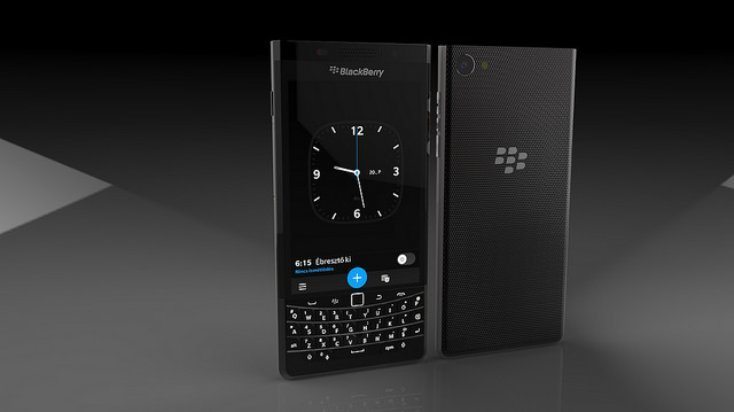 If you're a Bruce Willis aficionado or a cinephile, I'd tell you that today's piece of intel is about Mercury Rising, but in reality I am talking about an upcoming smartphone from a well-known (and almost dead and buried) Canadian company, i.e. the BlackBerry Mercury. Even if some folks were very pessimistic about the company's prospects as they were waiting and waiting (and waiting)for the DTEK60 to be launched officially, now another droid-based device wearing the BlackBerry logo surfaced in the wild.
The BlackBerry Mercury is a new smartphone made in Canada (the Chinese territories of Canada I suppose) and it was spotted today on a Geekbench benchmark, wearing Android Nougat while running on a Qualcomm Snapdragon 625 system on chip, with 3 GB of RAM and 32 GB of native storage capacity. The device is code-named BBB100-1 (that's the model number) and it looks like your regular mid-range droid specs wise. Now, the next question is, why someone would buy such a non interesting device from a company whose death rattles are very audible for the last couple of years?
The answer my friends must be the famous physical QWERTY keyboard which sits neatly folded underneath the 4.5 inches wide display. The display is said to come with full HD 1080p resolution and a 3:2 aspect ratio, which is pretty nice for people like yours truly who find today's huge-real estate displays a pain in the neck. The main camera is an 18 megapixels variety whilst the secondary one has 8 MP. Add on top of all these a hefty 3400 mAh battery and you may have a winner for BlackBerry. And by God, they really need a miracle folks. Obviously, the price of the upcoming BlackBerry Mercury will make it or break it, but we'll have to wait for a few months to see this baby running out in the wild.