Honor Watch S1 launched with heart rate monitor and $103 price tag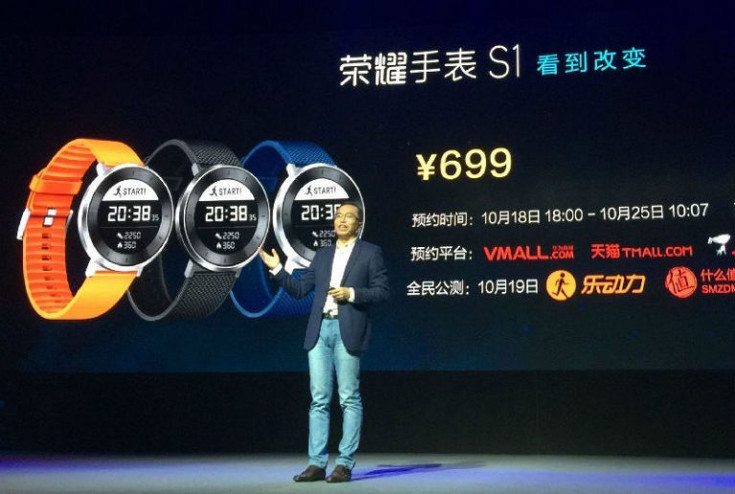 Remember when we said Huawei wouldn't release an Android Wear smartwatch this year? Well, today they dropped the Honor Watch S1, which is a far cry from the Huawei Watch but could be an affordable option for the fitness crowd.
Smartwatches are in a strange place at the moment. Aside from the Apple Watch and Samsung Gear S2, most wearables haven't caught on and you can find more fitness trackers on wrists than smartwatches. In the middle you will find watches with fitness tracking capabilities, which is what you'll get from the Honor Watch S1.
We don't have a great amount of information on the Honor Watch S1, but it is definitely geared towards the fitness crowd. It has interchangeable straps that measure 18mm and offers up a 1.4-inch LCD display that's Black & White with a resolution of 208 x 208. It has a heart-rate monitor and is water-resistant up to 50 meters.
While it can't handle things like a true smartwatch, it will give you notifications and reminders while you are synced up to your handset. Due to the low tech approach and display, the watch is said to provide 6 days of battery life. Throw in Bluetooth and Wi-Fi and you've just met the Honor Watch S1.
The Honor Watch S1 will work with handsets running iOS 8.0 and Android 4.4 or higher and works alongside the Huawei Fit app. It will be available to purchase with bands of Orange, Black or Blue and is priced at 699 Yuan or around $103 bucks in U.S. greenbacks. The watch will arrive alongside the Honor Pad 2 on the 25th in China.
via – Fonearena