Plants vs. Zombies Heroes Hits the World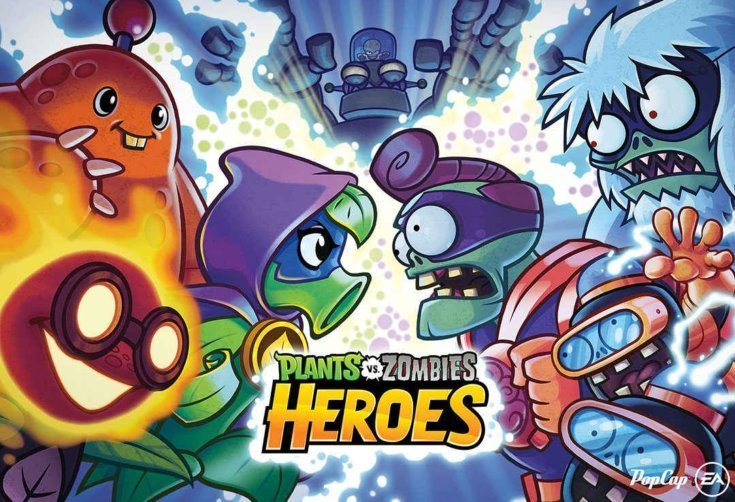 If you're into lawn wars, the long awaited for Plants vs. Zombies Heroes is now available world wide. If you're scratching your head trying to comprehend the title and the intro, well, I must tell you that just a few months ago, in March, Electronic Arts announced for the first time their upcoming and nothing short of "heroic" Android/iOS game. Just as a quick recap, Plants vs. Zombies is an immensely popular tower defense game which is aimed at horticulturists and nature lovers alike.
But, until today, the game was not available in a mobile version and that made a lot of people very sad and flooding Electronic Art's headquarters with angry emails. So, the folks in the R&D department decided to bite the bullet and to create a mobile version of the Plants vs. Zombies, namely the Heroes, i.e. today's piece of news. Check out the trailer:
I don't know about you folks but the game looks like massive fun! Too bad there's no WP edition (just kidding). The graphics look nice and crisp and the artwork is funny as Hell. The game play is relatively straight forward. You'll have to choose your team first, whether you'd like to be a zombie or a plant and then, you know, it's all out war! You'll have to assemble a team, to choose your favorite zombie or plant hero, with all the super powers and what not and then, you know, battle until you drop, friends or foes, doesn't matter much.
As you advance in the game, you will collect hundreds of Plants vs. Zombies Heroes characters, some of them familiar from the previous versions, some completely new. You'll have to build a competent team and you'll also be able to compete in a multi-player mode. The game is available for free on Google Play Store and on Apple's App Store. Have fun!
SOURCE: