Smartisan M1L announced with 6GB of RAM and 23MP camera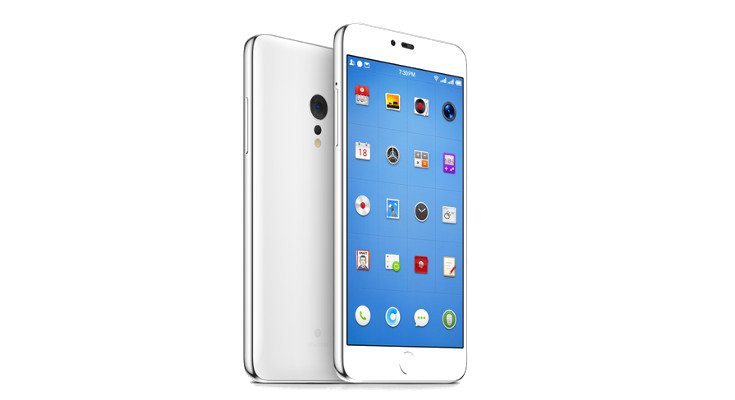 Are you a specs junkie? If so, you are going to appreciate the latest offerings from the folks at Smartisan. The Smartisan M1 and the M1L have been announced, and are definitely in the flagship class which means they are worth a look if you are in need of speed.
Smartisan is a brand we touch on from time to time, and their new handsets certainly caught our eye. The Smartisan M1 is the "normal" sized device thanks to a panel that's just over 5-inches. While it's a beast under the hood, it's not nearly as beefy as its larger sibling, the Smartisan M1L. While both handsets share many similarities, the differences really set them apart inside and out.
First up is the Smartisan M1, with it's 5.15-inch JDI panel sporting a resolution of 1,920 x 1,080. Beneath that glass, you will find the speedy Snapdragon 821 clocked at 2.35GHz and backed by 4GB of RAM. The storage is listed at 32GB, but nothing was mentioned in regards to expansion. As for the cameras, a massive Sony IMX318 snapper listed at 23MP adorns the back and sports PDAF, OIS Laser Auto Focus and a dozen other nifty tricks. The front-facing camera isn't nearly as snazzy but sufficient with a 4MP OmniVision sensor.
Connectivity options for the Smartisan M1 include the usual suspects like 4G, 3G, NFC, Dual Band Wi-Fi, Bluetooth 4.1, and a fingerprint scanner. It also has Dual SIM slots and a 3,050mAh battery with quick charge 3.0 support. Now for the big boy, the Smartisan M1L. The processor, cameras and connectivity options all match those found on the M1. That said, it has a large 5.7-inch QHD panel from Sharp and gives you the option of 6GB of RAM and 64GB of storage if you don't dig the 4GB/32GB combo. It also has a larger 4,080mAh battery.
We're never going to turn our nose at a handset with specs like the ones found on the Smartisan M1 and M1L. That said, the OS has to be solid or it's all for naught. While we haven't gone hands-on with any of Smartisan's handsets, these will run Smartisan OS 3.0 which is based on Android. Specs aside, it is never a bad idea to research the OS before you decide to buy.
The M1 will be available in White Matte Aluminum or Coffee Gold Leather for the equivalent of around $370. The Smartisan M1L price is listed at $415 for the base model and $445 for the 6GB monster. We'd be remiss if we didn't also mention the last model with a mirror finish and a price tag of $490 bucks.
via – Gizmochina