GoTouch will transform your Big Screen into a Whiteboard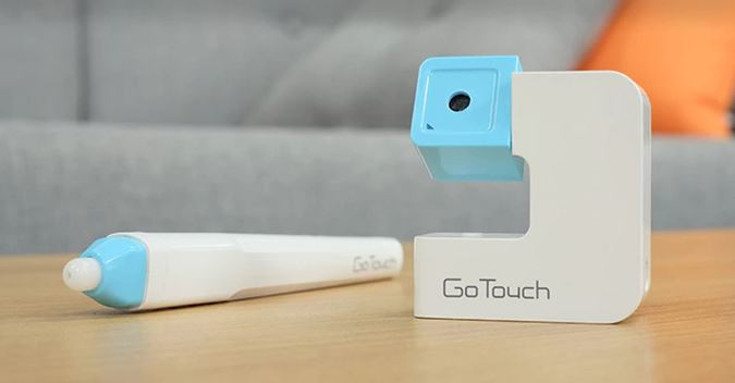 If you grew up before the year 2000 rolled around, there is a good chance you used chalkboards in schools. Whiteboards have replaced them over time, which in turn gave way to projectors and other types of technology. The GoTouch is a Whiteboard for the new age, and it's something to check out if you enjoy cool crowdfunded tech.
The GoTouch is billed as a product that will turn an ordinary TV into an interactive Whiteboard. It's a type of tech that's been used in Korea for over a year and is something that will be of interest to schools, businesses, and folks that just like to doodle. The gadget uses an Ultra 4K HD camera that runs at 100 frames per second to track light to the GoTouch Pen. This ensures there will be no lag when you draw or write on your big screen, which means it should feel natural like a regular Whiteboard.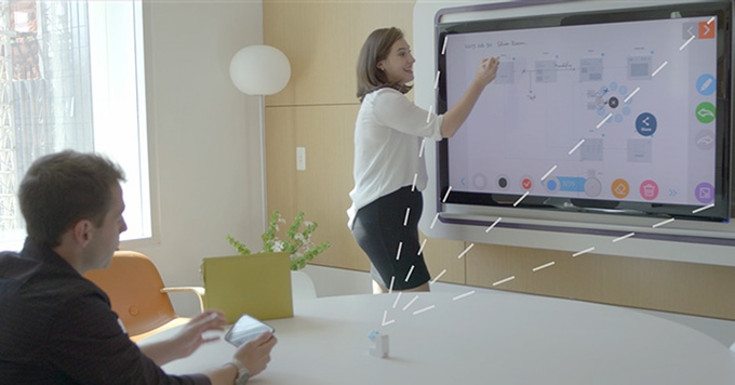 As if being able to draw on an imaginary Whiteboard wasn't cool enough, the GoTouch has another trick up its sleeve. There is an official app you can use to collaborate on projects, so folks can work with your Whiteboard remotely. Setting it up is said to be simple as well as you just need an HDMI cable if you don't have a wireless setup in place. If you do, you can make use of Bluetooth connectivity, then you'll be good to go.
The idea behind the GoTouch Whiteboard is simple but very effective. It's the type of idea that makes you wonder "what took so long" and should be a solid solution in several types of industries. Casual users will get a kick out of this as well considering a set is priced at only $89 through their Kickstarter Campaign. That's a 41% price cut off what you'll have to pay when it hits the market, and something like this will definitely end up on store shelves eventually.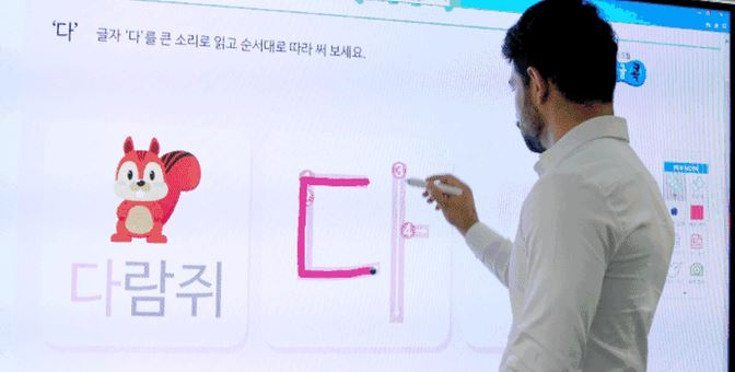 If you are interested in funding Anyractive's GoTouch project, you'll have 5 days to send your cash their way before the campaign comes to a close. The project has tripled its initial funding goal of $30k by raising $99,334 at the time of this writing, so this one is already successfully funded. The first units are set to ship out in February 2017 as well, so you won't have to wait long try out your new interactive Whiteboard.