Facebook for iOS Gets Updated with Tickets to Movies, Reccomendation System and More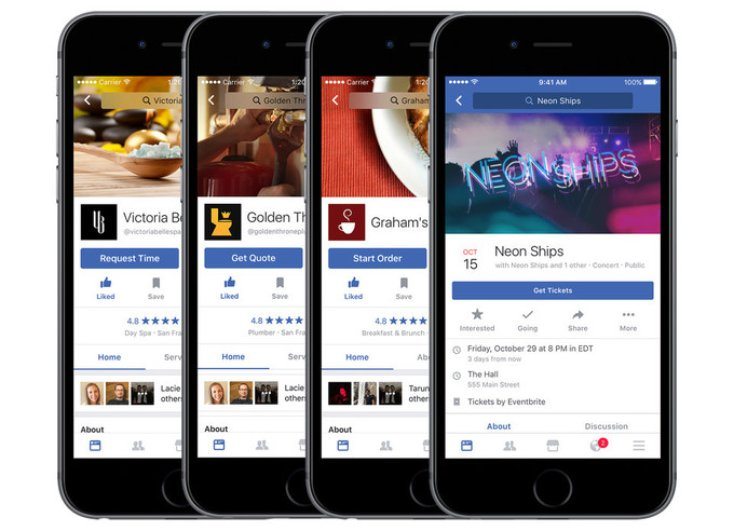 If you're an iPhone user and a Facebook aficionado (who isn't, really), today's news will put a big grin on your face, as Facebook for iOS just got a cool update. Facebook just announced that their iOS app is getting  brand-new features and it's currently rolling out for iPhones and iPads,so check it out ASAP. Along with the great news, Facebooks is also revealing a detailed changelog, which showcases all the new improvements and features which were added to their iOS app, so keep reading folks.
The aforementioned update is designed for power-users looking for more efficient ways to take action quicker in the eventuality they've just discovered a place they want to go or, why not, they've found a cool trinket to purchase on the internet.  Basically, with the new Facebook app, you'll become even more addicted to the internet, but that's the purpose of Facebook to begin with, right?
So, to give you an example, if you're ordering food regularly online, you'll now be able to do it using the restaurant's Facebook Pages via the brand-new Start Order tab which is to be found on any business that uses Slice or Delivery.com. All you have to do is to tap it and you'll get your food faster than ever before. The new Facebook update for iOS also works great if you're buying events (rock concerts maybe?) or/and movie tickets online. Now you can buy them directly from the dedicated Facebook Pages using Fandango.
This cool feature in the Facebook for iOS app was implemented in partnership with Eventbrite and Ticketmaster and using it, you'll be able to get tickets directly from the Facebook's event-page (free or paid). Also, you can make an appointment directly from the Facebook app for a local business, the likes of a salon or spa or whatever, again, via the owner's Facebook Page, where you'll be able to see the entire range of offerings/deals/services etc. And obviously, you'll be able to leave a review about your personal experience with the respective business using the new Recommendation system. The new features are rolling in the US in the next couple of days.
source: Facebook