WhatsApp Beta for Android Offers Video Calling Feature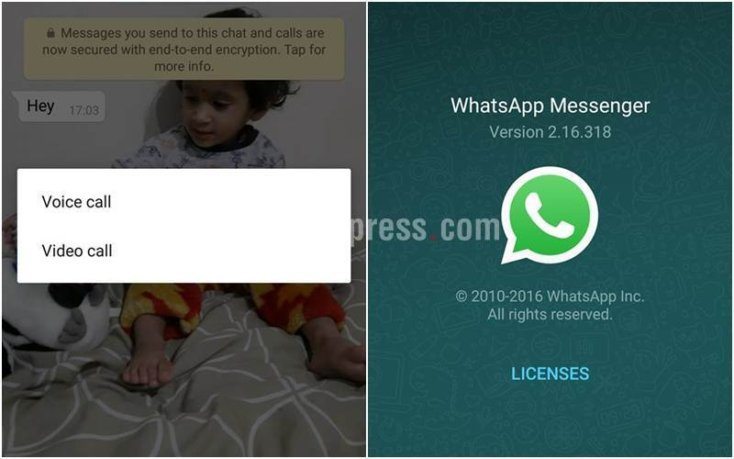 The long awaited for video-calling feature is here at last with the latest WhatsApp Beta for Android. And if you're wondering why only for Android, well, this is the most popular mobile Operating System in the world and secondly, what we're dealing with here is a Beta version. Don't worry, the video calling feature, if successful, will arrive soon on iOS and, God willing, on Windows Phone 10 (don't get your hopes too high though).
In case you did not know it just yet, WhatsApp is world's biggest encrypted messaging network (end to end encryption) which allows for literally billions of people to exchange photos, messages, documents, videos and even calls without worrying that their "intercepted" (as in hacked) data may be used for nefarious purposes, provided it falls into the wrong hands. Because encryption baby! The idea is that WhatsApp is so good, it was bought by Facebook for a huge amount of cash a few months ago.
Today's piece of news is about the WhatsApp Beta 2.16.318 which offers you the ability to perform video calls, free of charge, just like Skype and Facebook are offering for quite some time. It's not clear to me if the end-to-end encryption feature works with video-calls too though. To activate a video call from within the app, you'll have to go directly to the Calls tab and choose the video-call option or to pull out your desired contact from WhatsApp, press the Call icon and opt for the Video Call feature.
The vide-calling thingy will only work if both the caller and the receiver are using the latest WhatsApp Beta build, as older versions do not support the feature obviously. However, you'll be notified instantly via an error message that your contact requires updating the app to WhatsApp Beta for receiving video-calls from you. You can sign up to become a beta tester and update via Play Store or download the WhatsApp Android from APKMirror.