Meizu Pro 6s Gets Benchmarked on AnTuTu, Reveals Top Specs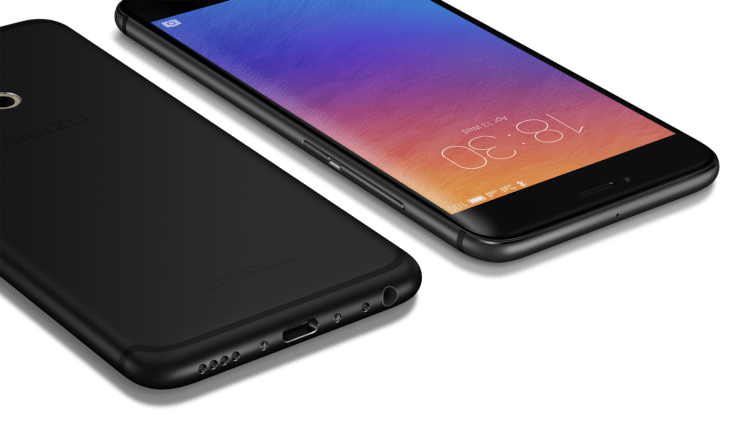 The Meizu Pro 6s is a smartphone which is expected by the brand's enthusiasts like the Galaxy Note 7's second coming. The idea is that this droid is one of the two Meizu-made smartphones which are to be unveiled sooner or later, i.e. on October 31st or on November 3rd, the information about the exact release date is somewhat hazy as I am writing this piece.
While the Meizu Pro 6s is supposed  to be a top-notch piece of hardware(and that's basically confirmed, just hold your horses for a while), the second model is a mid-ranged droid, and I am talking about the Meizu M5. The little brother of the Meizu Pro 6s just received official certification via the Chinese regulatory agency TENAA. Today's story is about the Meizu Pro 6s though, as this baby just got made (as in benchmarked) while it passed through AnTuTu's Caudine Forks, thus revealing its flagship-wannabe innards. I'll be right back with you in a second, right after the break.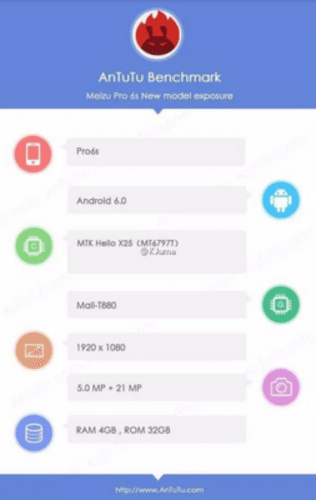 As you can see for yourself, the picture above reveals some of Meizu Pro 6s's specs as it follows: the display is a full HD 1080p variety, which is pretty close to flagship standards, but not quite there. I mean, current flagships, almost all of them are flaunting QHD resolution, though in my book that's hardly a deal breaker, 1080p is just fine with me. The droid is powered by a MediaTek Helio X25 system on chip, code-named MT6797T. That translates into a deca-core architecture (that's ten cores folks) working together with a Mali T880 graphics processing unit, clocked at 850 mHz.
The amount of RAM on-board is 4 gigabytes and the native storage capacity is 32 gigabytes. In the multimedia department, things are covered by a main snapper of 21 MP resolution and a secondary 5 MP front-facing camera for selfies and video calls. The Pro 6s runs on Android 6.0 out of the box and I am very curious about the price.
source: KJuma via AndroidPure