LG U announced for Korea with $345 price tag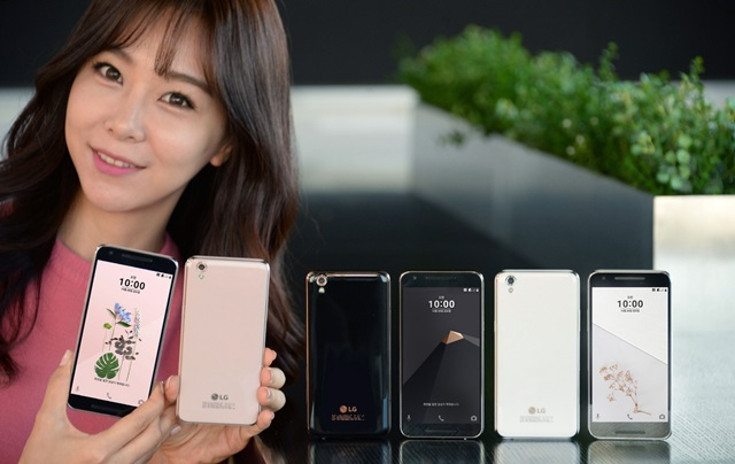 Regional releases are nothing new, but we tend to see more of them in countries like Japan, China and South Korea. LG has gone that route today with the LG U, which has been announced for consumers in Korea.
LG didn't have the clout of Samsung or Apple when they jumped into the wild world of Android handsets. That's changed over the years thanks to devices like the LG G Flex and the G flagship series. The V10 and V20 certainly didn't hurt their case either. While the LG U smartphone is far from a flagship, it does offer up solid features and specifications even if the price will give some reason to pause.
Front-facing cameras have grown larger as more folks have caught on to the seflie craze. Based on the rest of the LG U specs, the front-facing camera is one of its top-selling features. It's listed at 8MP, which is larger than most while the rear camera is the somewhat standard mid-range 13MP sensor. The display is what we would classify as solid as well. It's a 5.2-inch IPS panel with a resolution of 1,920 x 1,080.
When we go beneath the glass on the LG U, things aren't quite as impressive as it has an octa-core chip clocked at 1.14GHz and 2GB of RAM. The storage is better than expected at 32GB and expandable up to a whopping 2TB because that's how LG rolls. The handset is fairly slim at 7.7mm and light (135grams) thanks to a plastic unibody. Other features to note include a 3,000mAh battery, 4G LTE, Android 6.0 and what looks to be a couple of front-firing speakers.
The LG U is a bit of an oddball. It's solid in several areas that are important to consumers like the camera and storage, but weak where it counts which is the processor and RAM. The price isn't going to help its case either as it is listed at the equivalent of $345 in South Korea. That said, this one is only set for consumers in the region at the moment although it's the type of device that could see a variant roll out for other regions down the line.