Huawei Mate 9 Teaser Surfaces on the Internet Plus Some Leaked Pics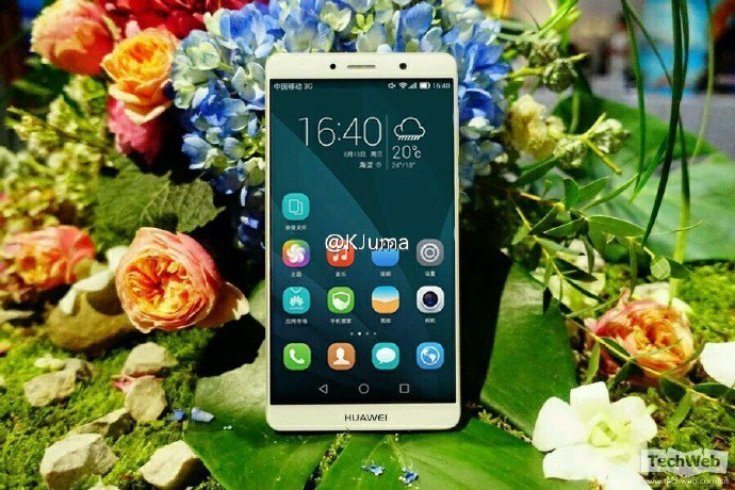 The upcoming Chinese Super Dragon Huawei Mate 9 is expected to be revealed officially on November 3rd during a dedicated event (a press conference) in Munich. Here at phonesreview.co.uk we covered this baby thoroughly, through and through and the whole nine yards. Today we have yet another piece of news about the Huawei Mate 9. Well, actually 2 pieces, if that's okay with you. First, there's a teaser, boasting the smartphone's outstanding battery life. Check it out:
According to the YouTube clip, this smartphone will blow your mind in terms of battery life, but you know that saying, about "seeing is believing", right? So, let's wait a little bit longer. The teaser also reveals the state of the art technologies incorporated into the Huawei Mate 9's battery and they're talking, maybe, about Smart Power 5.0. Also, according to previous rumors, the smartphone will be launched in two flavors, with the higher end "Pro" version boasting a 5.9 inches wide QHD display. Curved, of course.
The vanilla Huawei Mate 9 will only have a full HD 1080 panel and both Chinese Dragons will run on the company's in house made Kirin 960 system on chip architecture, with 4 GB/6 GB of RAM and plenty of native storage capacity (up to 128/256 gigabytes, depending upon one's desire and wallet size). Now, with the teaser video taken care of, let's move on to the leak-story. Just a few days ago, some leaked renders of the Huawei Mate 9 appeared on the internet, depicting the Chinese made power house in all of its glory.
Now we have a brand new set of images with the upcoming flagship, courtesy of the famous leakster @Kjuma. According to this guy, what we're dealing with here is an alive and powered-on Huawei Mate 9 in a nice golden colorway and truth be told, this thing looks very much alike with the previously leaked renders. As you can see for yourself, there are no physical navi-buttons, while on the rear you can notice the dual camera setup and the Leica branding.