Samsung Gear S3 Now Available on Pre-Order in UK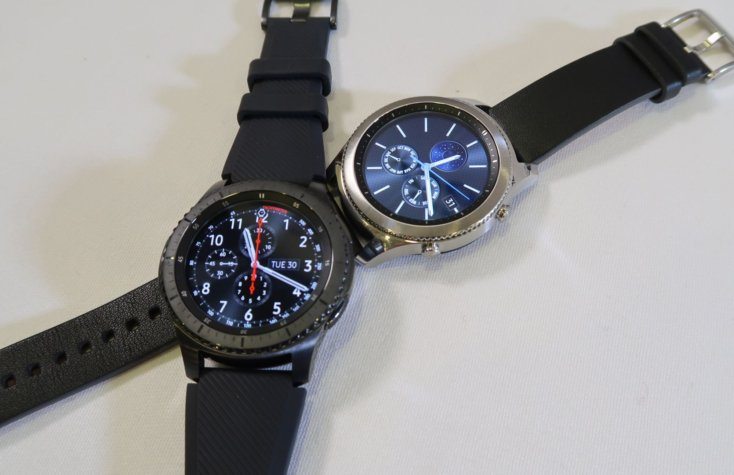 Samsung's spanking new Gear S3 is now available  on pre-order in the United Kingdom and that's good news for the fans of the brand. I mean, considering the recent events (read Galaxy Note 7 fiasco), every new piece of gear released by the Korean tech giant shows us that there's still hope for the company. Actually, according to a recent survey, seven out of ten Note 7 customers will stick with the brand in the near future, while the rest will buy the iPhone 7 (just kidding, but who knows?).
The new Gear S3 just became available on pre-order via Samsung's official website (samsung.co.uk) and that pretty much means that it hit the entire European Union, because there's also Amazon.co.uk which delivers (tax free) in all the 28 states that compose the EU. The Gear S3 is the successor of the Gear 2 and it makes for a cool looking wearable running (as usual) on the company's in-house made Tizen OS, which is actually based on Android, but that's another story.
Samsung's latest gen Gear smartwatch comes with brand new features and a whole new design, looking more like a regular timepiece and that's excellent in this writer's opinion. The Gear S3 now offers 4G LTE connectivity and it's capable of making and receiving phone calls. There's also an awesome rotating bezel that's used for navigating easily the user interface, water-proofing and, very interesting, compatibility with Samsung Pay. Basically, you can use your smartwatch to pay for stuff at almost any store due to the Gear S3's MST and NFC technologies.
There are 2 variants to choose from, the Frontier and the Classic. The latter looks like a true-blue luxury timepiece while the former's rugged design makes it the ideal choice for outdoors enthusiasts. Both versions of the Gear S3 are retailing for £349, which translates roughly into $425. The shipments are expected to begin on November 11th. As an added freebie, the first one thousand customers will receive a free pair of headphones, i.e. the Level Active Headphones (Samsung made) which are the ideal companion for the Gear S3.