Buy A Google Pixel From Verizon and Save up to $300

If you're living in the United States and you're on the prowl for a Google Pixel or a Pixel XL, Verizon just revealed their awesome buy-back program which can save you up to three hundred bucks when buying a new smartphone. Now, the Google Pixels are available on Project Fi, directly in the Store or on Verizon, which is the only major carrier in the US which sells these smartphones unlocked and 100% compatible with Google Updates directly from Google.
Verizon's buy back program comes as a quick response to T-Mobile's sneaky deal I told you about a few days ago. T-Mobile is trying to lure Pixel owners on their network, as they don't actually have a Google Pixel of their own,  via interesting incentives , offering $325 via a 2 year program which provides unlimited data plans. Verizon counter-attacked today via its rebate/buy-back program as it follows: If you buy the Google Pixel/XL from them and trade in your old smartphone, you can get up to $300 of trade in value.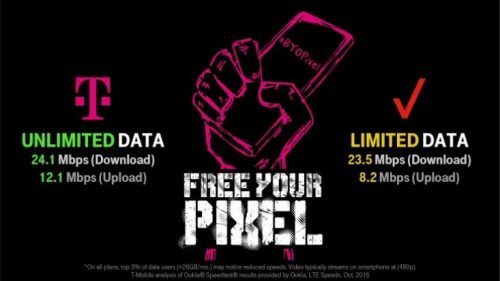 Verizon will accept basically any smartphone, provided it works and looks good, but only a few selected devices will qualify for the maximum amount of $300, i.e. the Samsung Galaxy Note 5, Galaxy S6, S6 Edge, S6 Edge+, HTC M9, iPhone 6, LG V10 and LG G4.  The best thing to do in this writer's opinion if you want to get a basically free Google Pixel is to trade in your eligible smartphone via Verizon's program, slash 300 bucks from the Pixel's price then move to T-Mobile, sign up with them and get an extra $325. To quote from Verizon's program, ""New customers will receive a VZW electronic gift card within 2 weeks and existing customers will receive an account credit in 1-2 billing cycles". At this moment, the Google Pixel's full price is $649,99 while the XL retails for 749,99 (the base 32 GB models on Verizon).