Sharp's CEO Confirms iPhone 8's Display Switch from LCD to OLED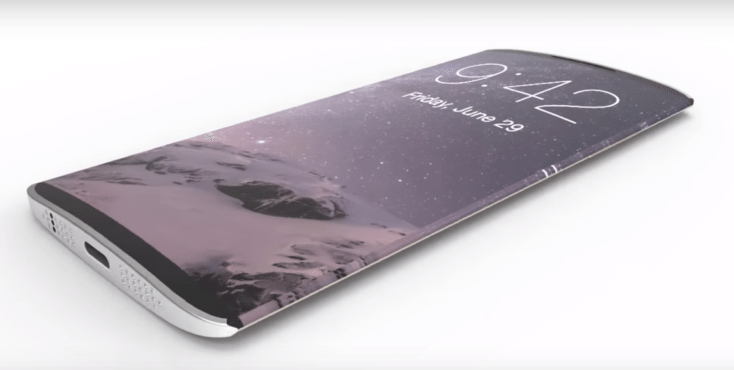 There have been numerous rumors about Apple's iPhone 8, which marks iPhone's 10th anniversary next year, in 2017, but today's news comes directly from Sharp's president. In an interview for Nikkei Asian Review, Sharp's CEO Tai Jeng-wu, confirmed that Apple will switch from IPS LCD display to OLED and you can take that to the bank folks. I don't know about you, but I can't wait to see an iPhone with a perfectly calibrated OLED display.
The switch from LCD to OLED is a major change for Apple, but there are many other rumors about the upcoming iPhone 8, which is supposed to mark a turning point both in terms of design and innovation. You know, just like all the iPhones used to do in Steve Jobs era,  as they were real game-changers, but not so much lately. Actually, 2016 marks a premiere for Apple,  as  the new generation of iPhones is selling worse than the previous, i.e. it's  the first time in the company's history which marks a sales-drop YoY and that's pretty sad.
Sharp's CEO confirmed three versions of the upcoming iPhone 8: a 4.7 incher, a 5 incher and a 5.5 incher. As Apple requested more control over its iPhone production, Foxconnn, the Chinese OEM manufacturer that builds the iPhone 8 just purchased Sharp earlier this year for 6.2 billion dollars. Sharp's CEO is also a Foxconn executive, obviously, and while speaking to a bunch of students at Tatung University he addressed the fact that Apple must switch to OLED displays in order to boost its sales.
OLED displays offer more flexibility, lower power consumption and improved contrast compared to the LTPS screens Apple is currently using in its iPhone 7, which are also made by Sharp. As I am writing this piece, Sharp is about to build 2 new factories in Japan and/or USA to deal with the volume, as Apple is expecting record sales numbers for the new iPhone 8.