Alcatel Idol 4s WP10 Nixed for Europe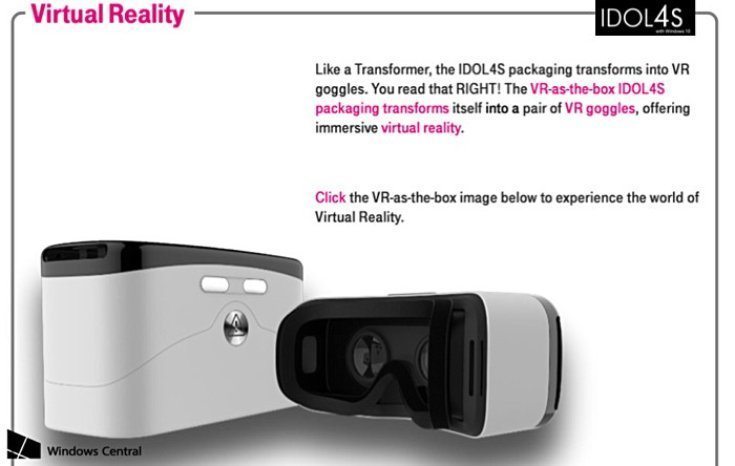 As far as bad and weird decisions go, today's announcement by Alcatel can easily make the top 10 worst ever, as the Frenchbased telecom company just announced that their latest Alcatel Idol 4s running on Windows 10 Mobile will not be sold in Europe. You know, Europe, the old continent, the European Union, more than 500 million potential customers…well, no baby, you'll not be able to buy the Alcatel Idol 4s. Why, you may ask?
Well, maybe because the vast majority of Windows 10 aficionados are in Europe. I am being sarcastic, but I don't really get it. So, as per today's announcement, the WP 10 running Alcatel Idol 4s will only be sold in the United States courtesy of T-Mobile and that about sums it up folks. Now, after many rumors, leaks and high hopes, the WP 10 running flagship was released a couple of days ago. The WP 10 Idol 4S is more or less identical with its Android running counterpart and that's very depressing for Windows 10 Mobile aficionados who were waiting in vain (in Europe I mean) for a high end WP 10 smartphone which is also very reasonably priced considering the specs.
The news about Alcatel nixing the Idol 4S in Europe comes directly from the company's headquarters in France via Twitter. After a customer made an inquiry about the WP 10 Alcatel Idol 4s availability in Europe, the response was that the respective product is going to be sold in "other regions". There was no explanation about the respective decision and that's definitely a shame. Now, we can hope for the best and maybe, who knows, Alcatel will reconsider, but for now we'll just have to deal with the fact that European WP 10 users are not entitled to their warm piece of the sidewalk. The WP 10 sidewalk that is. Stay tuned.
Source (in French) | Via 1 (in French) • Via 2