Alcatel Xess tablet price listed at $499 with Alexa in tow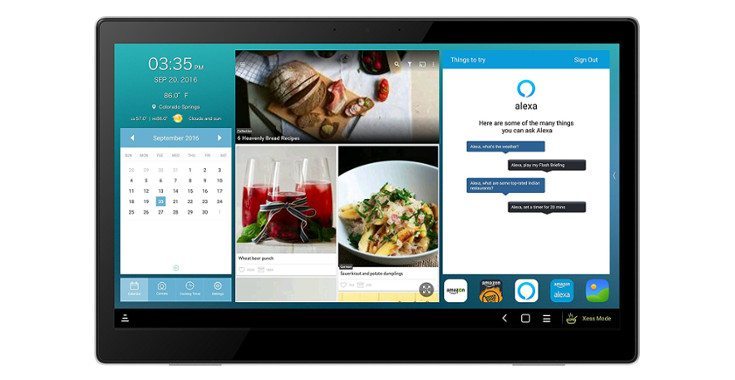 Connected gadgets are becoming commonplace around homes. Alexa has played a part in that, and if you dig their virtual assistant, there's a new slate you may want to check out. It's dubbed the Alcatel Xess and its a whopper at a little over 17-inches.
In case you've been out of the loop, TCL is in charge of the Xess and are releasing it through their Alcatel brand. That's going to mean absolutely nothing to most consumers, and we're going to call it the Alcatel Xess as that's how we roll. Speaking of rolls, you won't have to break your bankroll for the massive slate as the Alcatel Xess price is listed at $499, which is a deal for it can do.
The main feature of the Alcatel Xess tablet is Alexa support. That means it is a "hands-free" tablet which takes voice commands and allows you to check the weather, sports scores, and pull off all the usual tech tricks. It also comes with a multi-window view to enhance those voice capabilities. Still not impressed? How about a remote IP camera to help you keep tabs on things around the house. That's certainly something you won't find with your average Android slate.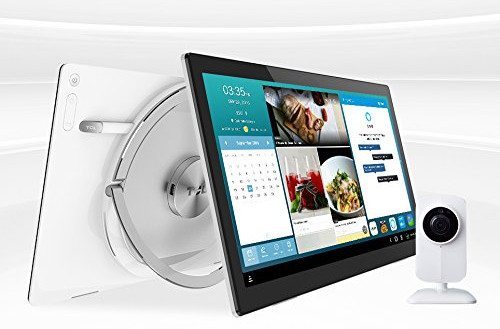 While the Alcatel Xess is beastly at 17.3-inches, the specifications aren't half bad either. That means you'll get 3GB of RAM to go along with an unnamed octa-core MediaTek chip clocked at 1.5GHz. The storage is listed at 32GB but expandable through a microSD card slot. Other features to note for the Alcatel Xess tablet include a front-facing camera and an extremely funky kickstand of sorts.
That bizarre kickstand will act as a handle as well, which makes carrying the monster an easier task. It also features 3-watt JBL dual speakers and an "extended life" battery although the size is a mystery. As for the OS, you'll get Android 5.1 out of the box which is archaic considering the Alcatel Xess price and specifications. No excuse there folks, it's a $500 slate.
The Alcatel Xess tablet is not going to be everyone's cup of tea, but it may strike the right cord with the tech savvy crowd. While it isn't cheap at $499, it still offers up a unique set of features and should be able to run most things you throw at it with ease. The slate is ready to roll from Amazon at the link below if you want to give it a shot.