Bluboo Edge tipped to debut with a curved design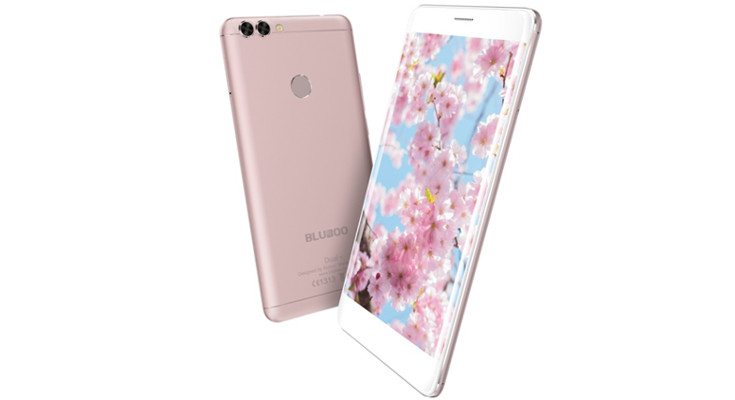 Thin has always been in when it comes to smartphones. Curves are a popular trend as well with Elephone, Xiaomi and others getting in on that game. You can now add the Bluboo Edge to that list as it is set to debut with some curves.
As the name implies, the Bluboo Edge will sport a display with a bit of a curve. How curved? We're not exactly sure but it appears it isn't full-on Galaxy Edge although it's tough to ell from the renders. Curves aside, the FHD panel features 5-point touch and those pixels will be protected by a pane of Gorilla Glass 4. The company also mentioned a back plate made from aviation grade aluminum alloy, but that isn't the only thing you'll find on the Bluboo Edge's backside.
You can clearly see a fingerprint scanner on the Bluboo Edge and above that resides an interesting looking camera setup. The resolution of those Dual rear snappers is still a mystery, but a nice selling point nonetheless. Other specifications will include a quad-core MediaTek 6737, Dual SIM slots, Android 6.0 and the usual array of bells & whistles. The storage and RAM are still up in the air, but we expect it to be on the low side due to the price so 16GB of storage is likely.
While unofficial, the Bluboo Edge price is expected to be around $100, which would make it an instant option for some due to the unique camera setup and fingerprint sensor. The handset is set to be released later this month, so we expect to hear more about the Bluboo Edge specifications and price before prime time.