Verizon Black Friday 2016 ad leaks with mobile deals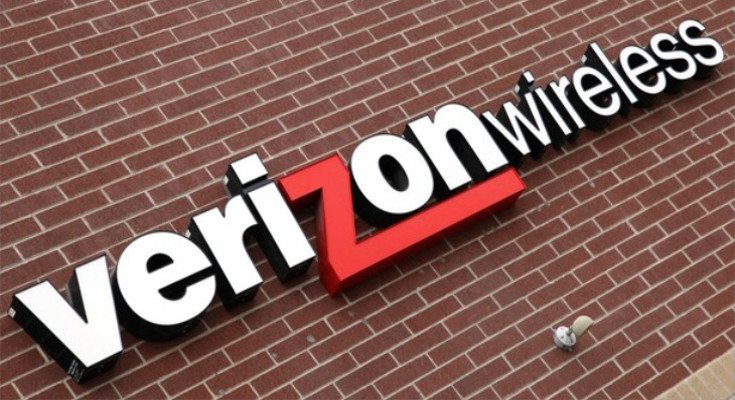 Whether you are ready for it or not, Black Friday is almost here. We've already touched on one big Black Friday sale, and now it's time for the Verizon Black Friday 2016 ad which has leaked online.
Before the invention of the internet, you actually had to get a newspaper for those great Black Friday deals. Those days are long gone, and now we know what each store will carry well ahead of time. Wireless providers have gotten in on the action in recent years as well including Big Red. If you are looking for a deal through the carrier, you will be pleased with the leaked Verizon Black Friday 2016 ad.
The Verizon Black Friday 2016 ad consists of four pages of tech goodness with a variety of smartphones, tablets, and mobile accessories. We are going to start with the phones, three of which are $10 per month on a 2-year stint with the Galaxy S7, the Pixel Phone, and the Moto Z Droid. If you're looking to pay a bit more, you can opt for the Samsung Galaxy S7 Edge at $24.66 per month, the Moto Z Force Droid for $21.66/mo or the LG V20 at $19.66/mo.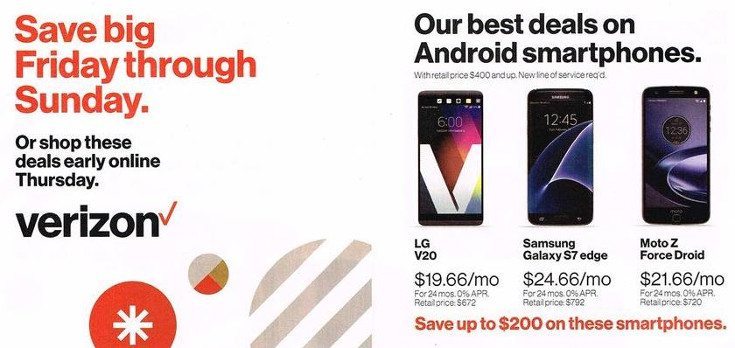 Tablets are always popular during Black Friday sales, and the Verizon Black Friday 2016 ad has several of those on display. The Asus ZenPad Z10 is $149.99, the ZenPad Z8 is $99 and the Verizon Ellipsis 10 will set you back $49.99. All of those deals require 2-year activation as does the 32GB iPad mini 2 which can be yours for only $99. There are no smartwatches, but the Fitbit Charge 2 is listed for $129.99. The Alta will set you back $99 and the GizmoGadget and GizmoPal 2 are discounted as well.
Last but not least are the mobile accessories and a few tech toys. The Verizon Black Friday 2016 ad shows a Parrot AR Drone 2.0 Elite Edition at $80 off while the UE Boom 2 Urban Explorer is $100 off at $99 bucks. The Beats Solo 3 On-Ear headset and urBeats Earphones have had their prices slashed, and if you want an Otterbox or Bluetooth Speaker, they have you covered there as well.
The Verizon Black Friday 2016 ad isn't exactly official, but you can take it to the bank nonetheless. These sales flyers leak a bit earlier each year (intentional or not) and are a great way to get an idea of what you'll be shooting for when Black Friday rolls around.