Staples Black Friday 2016 ad offers up deals on the Chromecast and Echo Dot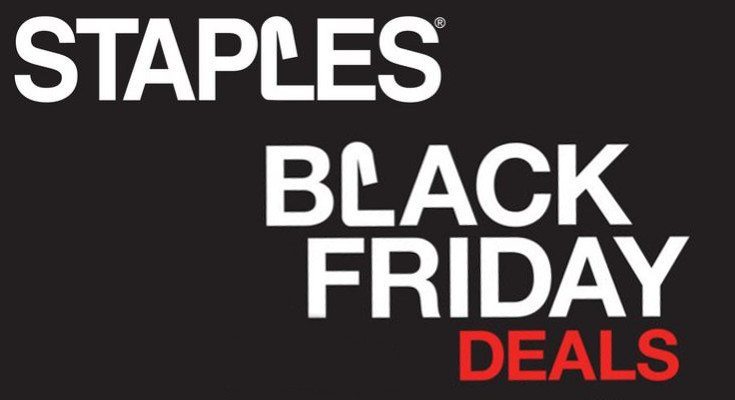 Staples may not be a big name to folks in some locales, but they are always at the forefront with Black Friday deals. The Staples Black Friday 2016 ad has leaked online, and there are several good tech deals to take in, especially if you dig accessories or need a new laptop.
Unlike the Verizon Black Friday 2016 ad we showed you a few days ago, Staples doesn't have as many mobile devices discounted. That said, they have plenty of other goodies for techies as the Staples Black Friday 2016 ad is jam packed with PC's, accessories, and some surprising goods for mobile enthusiasts. One that may go rather quick is the Tzumi Dream Vision VR headset with earbuds, which is listed for $9.99. The regular 2nd gen Chromecast is discounted to $25 as well while the Fire TV stick is $10 cheaper at $29.99.
One of the more popular deals in the Staples Black Friday 2016 ad is bound to be the Amazon Echo dot. The recently released gadget will be $10 cheaper through the Black Friday sale, but don't be surprised if others match that amount. Other mobile deals include the 7-inch Fire tablet for $33.33, the 8-inch Fire Tablet for $79.99 and the Paper White for $99. The 7-inch Samsung Galaxy Tab A will roll in at $99.99 and the 8-inch model is listed at $129.99.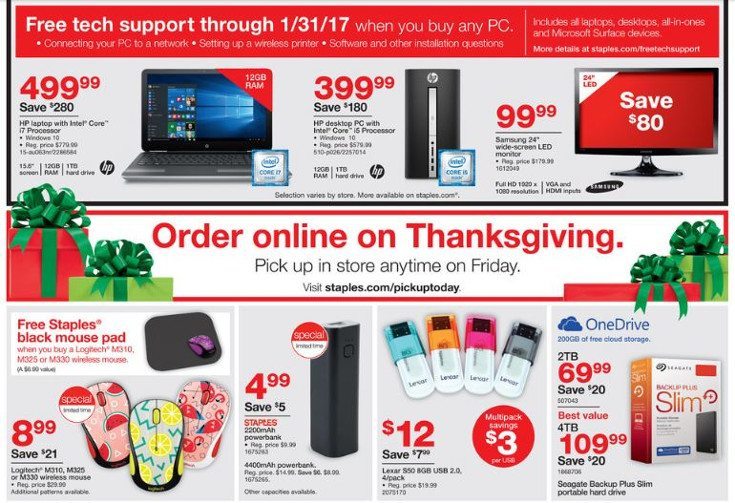 In addition to the mobile tech found in the Staples Black Friday 2016 ad, there are a slew of sweet deals on laptops. A few that caught our eye include a 14-inch HP Core i5 with 128GB of RAM, 1TB of storage for $389. The 15.6-inch model with a Core i3, 6GB of RAM and 1TB is listed at $170 off at $299. The Lexas JumpDrive is also a bargain at $19.99 as it's 128GB and the 2TB Seagate Slim Plus external HD for $69.99.
The Staples Black Friday 2016 ad may not be a mobile fans dream, but there is plenty of tech to go around depending on your tastes. Staples will open up shopping online during Thanksgiving while retail shops will throw open their doors at 6 AM Friday morning.