Kongregate brings Burrito Bison Launcha Libre to Android and iOS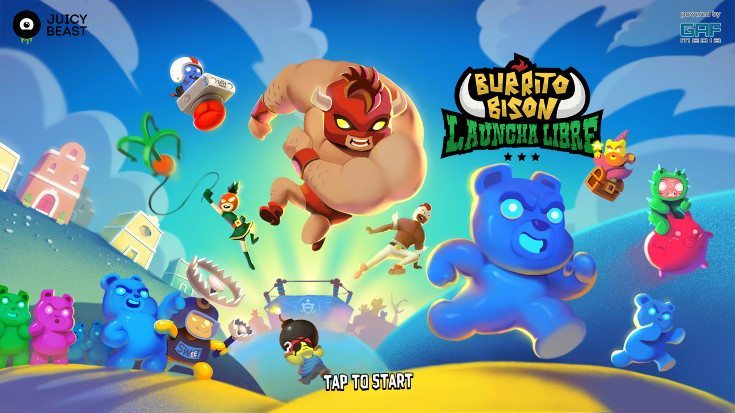 A catchy name can do wonders for a product, especially a video game. Burrito Bison Launcha Libre is definitely a great one and it also has Luchadors and gummy bears. An odd combination for an odd game.
Burrito Bison Launcha Libre is the tale of a Luchador out to make a great salsa. Some ingredients were swiped, and while we still aren't sure what happened, somehow gummy bears became involved. That's a good thing as they will be your main means of transportation through the wild world of Burrito Bison Launcha Libre.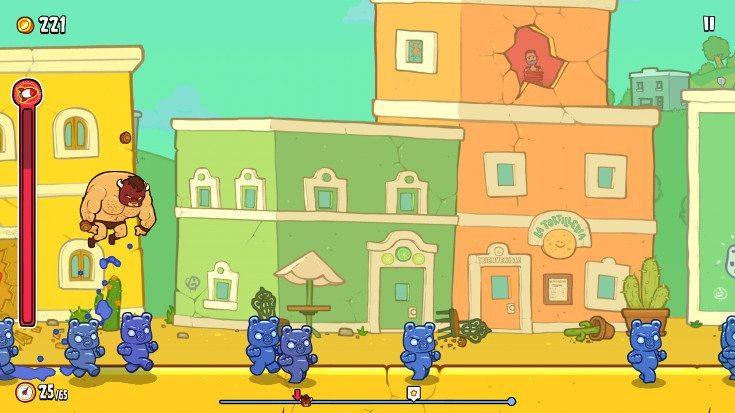 We can't classify Burrito Bison Launcha Libre as an endless runner, so we'll go with endless bouncer. When the game starts, you fling your hero from a wrestling rope and have to bounce across marching bears to see how far you can get. There is a "special" gauge that builds up for every successful bounce, but when you hit the ground too many times, it's game over. Any funds you collect along the way are used to upgrade and unlock new abilities. Rinse and repeat…
If you dig a good quick play game, Burrito Bison Launcha Libre is one you'll want to check out. The sessions can be over in seconds, but it's fun enough that you'll end up losing blocks of time before you know it. The Burrito Bison Launcha Libre game is free to download with a few optional IAP's from the App Store or Google Play.