Walmart Black Friday 2016 ad includes Mobiles and $300 50-inch 4K TVs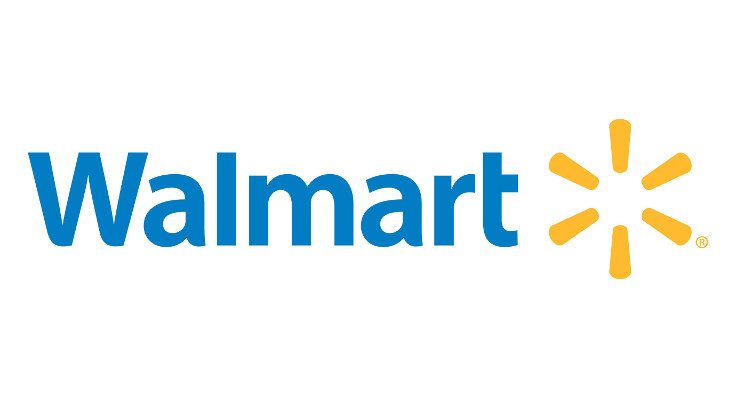 We are still two weeks away from Black Friday 2016, but the deals just keep on coming. The Walmart Black Friday 2016 ad has just leaked, and we are back to tell you what you'll want to watch for when it comes to mobiles.
The Best Buy Black Friday ad was beastly, and the folks at Wallyworld are coming in at a close second at 30+ pages. The Walmart Black Friday 2016 ad is full of tech, toys and other wares which means there is a little something for everyone. We're going to start with the mobile phone deals, of which there are plenty. That said, we would be remiss if we didn't mention those 4K 50-inch TVs for $300 bucks. Good luck…
Black Friday Apple deals usually aren't all that great, let's just be honest. This year things have improved a bit as the Walmart Black Friday 2016 ad has the iPhone 5s for $99 through Straight Talk while the 32GB iPad mini 2 rears its head again at $199. There are some Apple accessories and a $250 gift card offer through AT&T and Verizon on the new iPhone, but that's about it.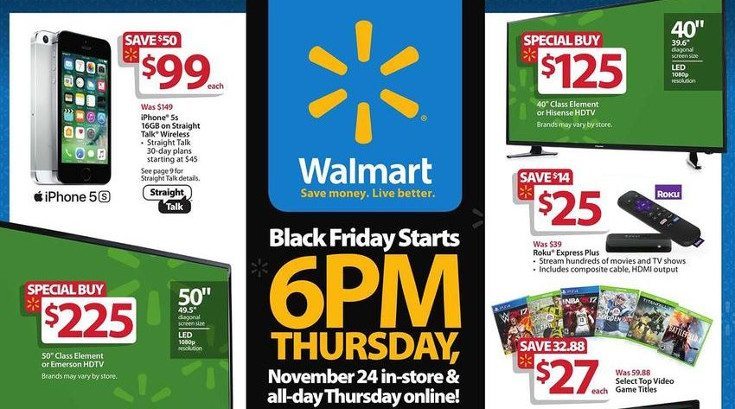 With Android, the choices are vast as usual. You can get the same gift card deal on a wide variety of Samsung branded handsets or opt for Straight Talk. They have the Galaxy Luna, Galaxy S6, and the Samsung Galaxy Sky up for grabs. AT&T has the Huawei Ascend XT on a prepaid plan for $49 and Big Red has the $49 Galaxy J3. Nothing crazy, but there are more deal hiding in the Black Friday ad.
There are several deals with slates as well during the Walmart Black Friday sale. You can grab a 7-inch RCA tablet for $29 or the Samsung Tab E 7 lite for $49. Just don't expect the world from those slates. The Lenovo Tab 3 10.1 is quite a bit better though, and is listed for only $99. Accessories include the Fitbit Flex 2 for $69, the Alta for $99 and the Fitbit Charge 2 for $129. The usual offers on media streamers, headphones and various other mobile goodies are present as well.
Black Friday 2016 may not kick off for several more weeks, but that will not stop the onslaught of deals from coming. The Walmart ad is one of around a dozen we've seen this week, and we expect more to drop over the weekend. Rest assured, we will keep you in the loop on all the mobile Black Friday deals as we come across them.