Project Ara design becomes clear through Prototype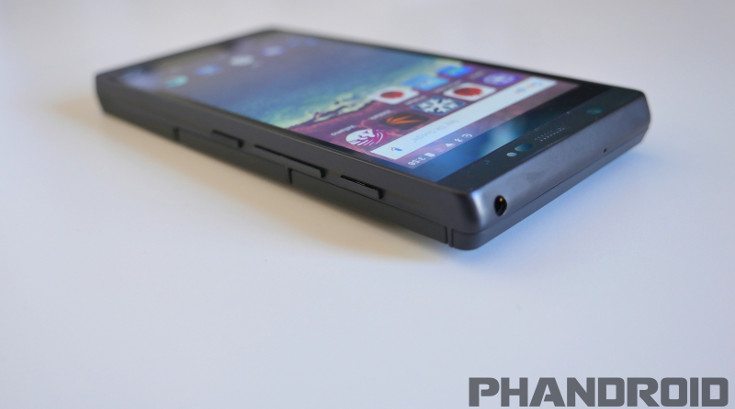 For every smartphone we cover, there are at least a half-dozen that never make it to market. Project Ara is one of them. Thanks to the juicy new leak, we are finally going to get a look at what Google's modular future would have looked like.
The fine folks at Phandroid have obtained an actual working Project Ara phone. The handset carries the model number A8A01 and comes complete with two modules. It is assumed to be the Developers Edition of the handset, which means it has the old electromagnet setup instead of the new clasps that were set to launch with the smartphone.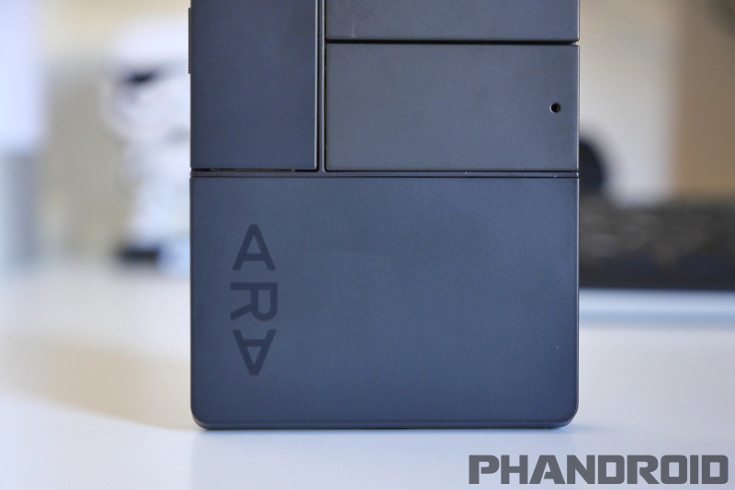 The first thing you'll notice about the handset is the bulk. It looks a bit bulky, and that's due to the fact it's 152mm x 74mm x 12.mm sans the camera module. It weighs 190 grams although one would assume the final version would have been more svelte. As for the Project Ara specs, the prototype had a 5.46-inch LCD panel with a resolution of 1,920 x 1,080. Again, what we expected on the base model of Ara so no surprise there.
Beneath that slab of glass sits a Qualcomm Snapdragon 810 and 3GB of RAM. The storage is listed at 32GB with no mention of a microSD card slot. The base camera combo is weak with a 5MP front-facing camera and a 2.1MP rear snapper although we know that one can be swapped out. Connectivity options included NFC, Bluetooth 4.0 LE, Wi-Fi, a 3.5mm headphone jack, and a USB Type-C port. The smartphone is actually running Android 7.0 and is powered by a 3,450mAh battery.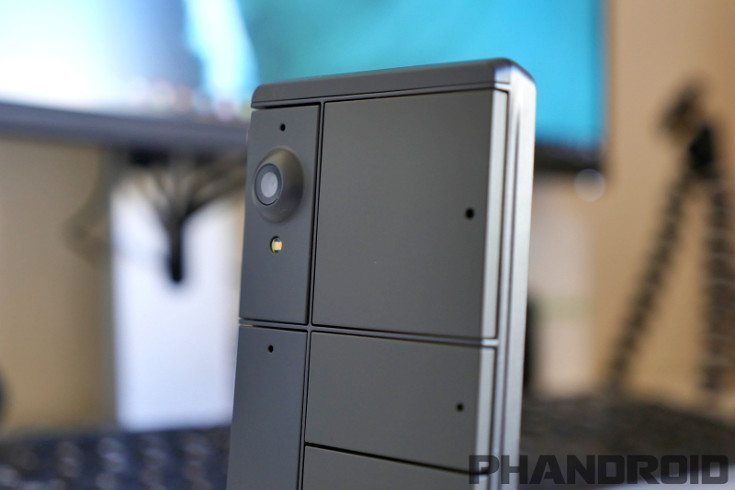 While it's great to get a look at what might have been, it is also disappointing. If this was the cancelled prototype, the consumer version would have been slicker, faster and we believe would have sold quite well. That's if those modules were priced right, as we all saw how that went over with the modular Moto on Verizon.
Would you like to see Google take another shot at Ara or are you unimpressed by the prototype?